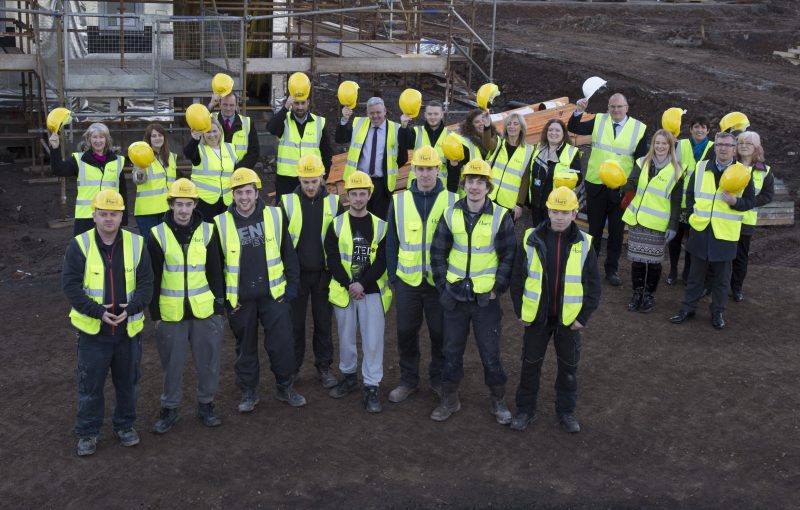 EIGHT Dundee trainees have improved their chances of landing a career in the housing sector after completing a three week Insulation Installer Employability Programme.
The initiative, devised and delivered by Hart Builders in partnership with Dundee City Council's Community Benefit Programme, was developed to give candidates the skills needed to become specialised insulation installers.
Colin Jack, Hart Builders' construction director, recognised the need for a new semi-skilled trade after building regulations introduced in 2015 demanded higher levels of insulation and air tightness in new homes to secure habitation certificates.
The programme was advertised through Job Centre Plus and interested candidates were invited to attend an information day. 25 people attended the event and eight were selected for the course. Having completed the programme, they will now move on to formal interviews.
Four candidates will be offered permanent employment as insulation installers at the Alexander Street development currently under construction by Hart Builders in Dundee on behalf of a partnership between Dundee City Council, Hillcrest Housing Association and The Scottish Government.
Gill Henry, Hart Builders' head of business development said, "We're so thrilled with the success of the Employability Programme. The eight candidates have proved to be a great group of guys, all of whom offer real potential. It's going to be really difficult to select the final four who will be offered full time employment."
David Zwirlein, Hillcrest Housing Association director of development and new business added, "We are delighted that one of our sites is not only providing good quality, affordable homes, but is also offering people an employment opportunity."
Dundee City Council depute neighbourhood services convener, Councillor Vari McDonald said, "Our partnership with Hart Builders has shown how the council is committed to providing chances for people to learn new skills and go on to new opportunities. This has been an excellent programme and I would like to thank everyone involved for their input."