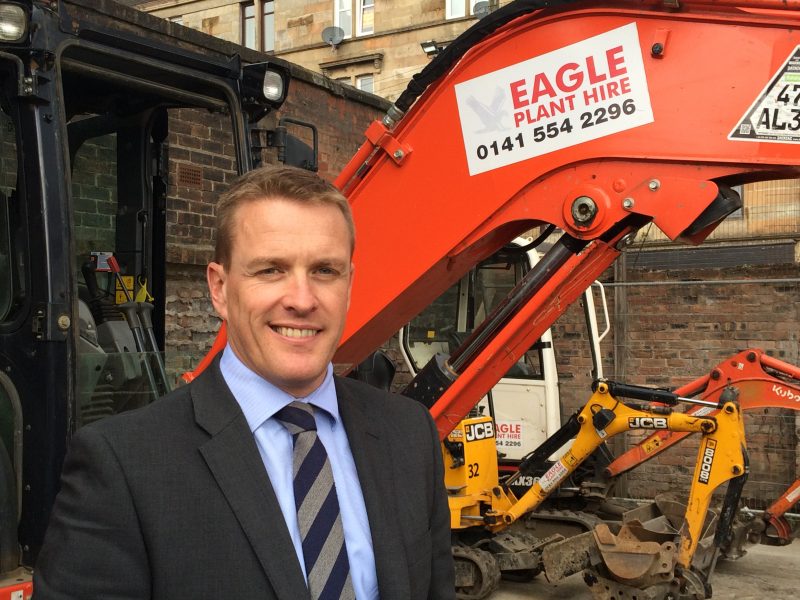 COLIN Inglis has become the sole owner of Eagle Plant after buying his brother Alan's 50% share of the plant and equipment hire firm.
Eagle has experienced a period of growth in recent years, with turnover passing the £2 million mark for the first time this year. The firm recently bought 40,000 square feet of extra yard space across the road from its existing premises in Glasgow's east end. Employee numbers have risen from 16 to 20 in 2016, with a further three recruits expected in the coming months.
Colin Inglis said, "Making the investment of buying the business outright is a demonstration of how confident I am in Eagle's future. I am very optimistic that 2017 will see a continuation of the solid and steady growth we have seen since my brother Alan and I bought the business together, back in 2005. 
"This year, our turnover has gone through £2 million for the first time, compared to a turnover of just £250,000 in 2005. We are expecting turnover to grow by a further 30% in 2017.
"We are seeing sustained growth and demand for our equipment across all sectors. In 2016 we took delivery of our 50th excavator, and we intend to increase this by around 50% again in 2017 to support our groundworks, utility and civil engineering clients. 
"We have also had a great response to our recent move into new areas, such as providing temporary traffic lights, traffic control signage and barriers. Existing customers are using us for this service and we are also attracting new customers. We also plan to keep reinvesting in the latest technology, like our recent renewal of our power tools fleet."