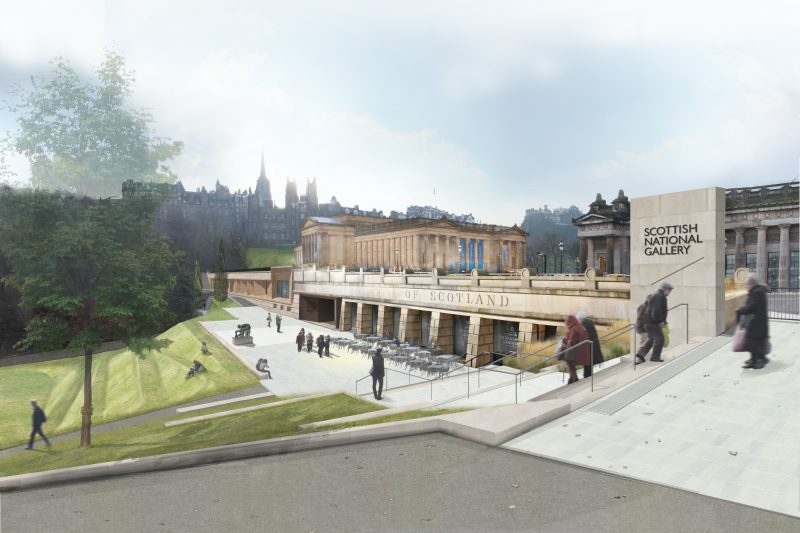 THE National Galleries of Scotland has received planning approval for a £16.8 million extension to the historic Scottish National Gallery (SNG) in Edinburgh.
The planned revamp will treble the exhibition space available to the Scottish art collection, improve visitor access, and create a "more sympathetic setting and entrance" within East Princes St Gardens.
Hoskins Architects was appointed to the project in 2014. Before his death earlier this year, the firm's founder, Gareth Hoskins OBE, created a design that is being taken forward by the practice team.
Construction work will start next Spring and continue until Autumn 2018, with the new spaces open to the public in early 2019. The Scottish National gallery (SNG) will remain open to the public during renovation, with access to rooms at the ground and upper levels.
Michael Clarke, director of the SNG and project director said, "We are delighted that we can now move forward with this exciting development. I would like to thank the City of Edinburgh Council for their support of this project which will truly transform this site at the heart of Edinburgh and enable new audiences to enjoy the magnificent Scottish art collection."
The SNG was designed by architect William Henry Playfair and opened to the public in 1859.
The Heritage Lottery Fund announced a £4.94 million grant towards the project earlier this year.