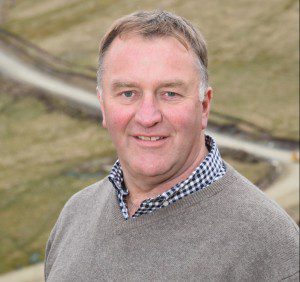 FORMER construction plant operators have been urged to take advantage of a new course that offers a quick and cheap route back into the industry.
In order to address operator shortages in the construction sector, the Scottish Plant Owners Association (SPOA) has joined forces with the CITB to launch a 'reorientation' course for former operators who have left the industry and whose accreditation to work on sites has now lapsed.
The course is 100% funded, meaning workers don't need to make a contribution. In the past, it could have cost up to £2,000 for operators to secure the necessary paperwork.
Fraser Dykes, president of the SPOA, explained, "The SPOA pulled out all the stops to get direct funding from the CITB.
"The scheme has been on the go since January but so far we haven't used even 20% of the allocation.
"The course is 100% funded so no contribution is needed for the reorientation of skilled but uncertificated operators who have been working in other industries or to upskill operators from other areas of the industry such as surface mining.
"Four categories are available – 360, forward tipping dumpers, ride on rollers and tractor dozers.
"CITB has offered an extension till the end of June and we just want people to apply for it."
You don't need to be a member of the SPOA or even be associated with a member in any way to apply for the courses.
Fraser added, "All you need to do is approach a member and the opportunity is there for the individual.
"What we're offering is a guaranteed job interview with an SPOA member once qualified.
"The shortage of operators is a massive problem. We're all fighting over the same operators.
"There's uncertificated, qualified class operators that can't get in the seat because they haven't got that bit of paper or the card.
"My own company, AMD Contract Services, has employed two boys who went on the course through Jobcentre Plus in Dumfries. We've also upskilled an existing employee to get CPCS qualification."
For more information, contact the SPOA.
www.spoa.org.uk