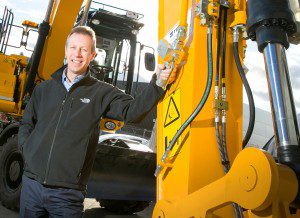 CHAP Group has been appointed to carry out two projects for Aberdeen City Council worth a total of £14.5 million.
The Group has a £12 million design and build contract for a 99 home development on the site of the former Smithfield School in the Middlefield area of Aberdeen. The development will feature a range of semi-detached and detached houses and apartments. Inverurie-based William Lippe Architects has been enlisted to design the new homes and work is expected to begin this month.
The have also been awarded a £2.5 million contract to expand the Lord Provost Henry E. Rae Community Centre, including alterations to the facility and an extension designed to enhance its provision to the community in the Middlefield area. Work is already underway on the project.
Joint managing director Douglas Thomson said, "We are continuing to develop our pipeline of new business across the group and these latest contract awards are a demonstration of how effective those efforts have been.
"To have been successful in two competitive tenders of this scale is very satisfying and is a reflection on not only our commitment to providing best value to our clients but also to the quality of our work, track record in major projects and ability to provide innovative solutions."
Douglas added, "Both projects will make a positive impact on the neighbouring communities in which they are located and we are delighted to be delivering these on behalf of Aberdeen City Council.
"There is a great deal of positive development being undertaken throughout the north-east, both through the local authorities and in the private sector, which is particularly encouraging during a challenging period for the north-east economy. We have previously stated our focus on exploring opportunities for growth across the group and these latest contract wins are part of that."