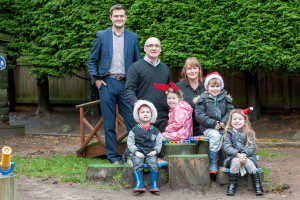 Banks Property's Glenboig Village project, which involves of the building of 1,040 homes as part of a Community Growth Area east of Glasgow, as well as a community hub and a link road, is to be put to the decision makers on Wednesday. 
If it is to get the go ahead, the £200m project has the potential to support 700 jobs during the construction phase.
Hamilton-based Banks Property first submitted the overall development proposal for its Glenboig Village project to North Lanarkshire Council in August last year and have high hopes for a positive outcome for their planning application, which has been shaped around community and official feedback.
Banks has worked closely with community groups in the area for many years, in-line with its development with care approach, resulting in 119 letters of support for the project, compared to just two letters of objection.
Full details of the social, economic and environmental benefits that the project will bring have been provided by Banks Property, as well as detail on the work required to deliver the new development taking place, something that has been applauded by the community and from business leaders in the region.
Colin Anderson, director at Banks Property, said, "We firmly believe in working with the communities that host our developments to help shape our proposals. This ensures they are designed to offer the best possible benefits to the local economy, as well as being sympathetic to the existing environment. This development can begin to transform an area which has seen little investment in recent years. We will use local contractors wherever possible to maximise the boost to the local economy, while the link road will improve accessibility and is sure to attract further investment into Glenboig and the surrounding area."