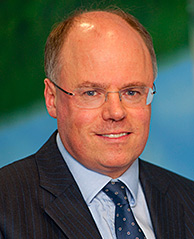 SCOTTISH Water has announced the preferred bidder for a major part of its new £3.5 billion investment programme, which will see the recruitment of dozens of apprentices and graduates around Scotland.
ESD (Efficient Service Delivery) – a joint venture between Galliford Try, MWH Treatment and Black and Veatch – is the preferred bidder for a contract worth around £560 million over the next six years.
ESD will oversee the delivery of projects including work on reservoirs, water treatment works and pumping stations, which will help build on the significant improvements made to water services for the benefit of Scottish Water customers in recent years.
As part of the agreement ESD will:
Take on 15 modern apprentices in the first year with six in each year which follows – a total of 45 apprentices.
Employ 10 graduates in the first year, with four in each following year – a total of 30 graduates during the six year programme of work.
Deliver community benefits including a commitment to supporting Scottish Water's education programme, with 100 educational visits promised.
The news is the third alliance partnership to be announced by Scottish Water for its 2015-21 investment programme, which will see the delivery of upgrades, maintenance and new infrastructure assets for its customers in Scotland. A further announcement of local contractors around Scotland to support the alliances in helping to deliver the overall programme is expected to be made later this spring – supporting employment in Scottish SMEs and helping to sustain local economies.
Douglas Millican, Chief Executive of Scottish Water said, "This is our third alliance appointment and the benefits for communities of Scotland across Scotland will be felt through all of these partnerships.
 "Through the commitment of our alliance partners, 90 modern apprentice and 55 graduate roles will be created as a result of our investment programme in the three alliances. This reflects the commitment of Scottish Water to developing the next generation of people to take forward the future of the industry.
"As well as being good news for the economy, our investment programme will enable us to build on improvements to customer service around Scotland, while protecting and enhancing the environment. This will ensure our customers continue to receive fresh, clear drinking water, while at the same time benefitting from one of the best value water and waste water services in the UK."
Scottish Water has alliance partners to deliver upgrades, maintenance and new infrastructure assets for the people of Scotland in the 2015-21 investment period.
In 2014, Scottish Water announced that Caledonia Water Alliance, a partnership of Morrison Utility Services and Aecom, would be its water infrastructure alliance partner. They are working to recruit 20 modern apprentices and seven graduates.
It was also announced that aBV Alliance, a partnership of Amey and Black and Veatch, is Scottish Water's waste water infrastructure alliance partner.
Rural framework partners, to be announced later this spring, will enable many local firms to play a key role in helping to deliver the programme around Scotland. This follows a series of rural framework market days held in Sumburgh, Kirkwall and Inverness, Stornoway, Pitlochry, Dumfries and Galloway and the Scottish Borders.
90 per cent of Scottish Water's spend is through Scottish based suppliers, with 79 per cent of the supply chain being SME businesses.