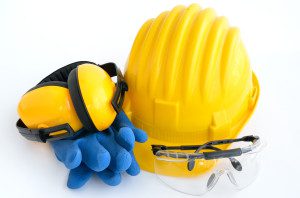 THE Royal Society for the prevention of Accidents (RoSPA) is hosting a conference to address the major health and safety issues facing the construction industry.
From changes in the Construction Design and Management (CDM) regulations, to mental health awareness for the industry, the Construction Health and Safety Conference on Thursday, March 19 at Birmingham's Crowne Plaza is a knowledge-sharing day for professionals.
The keynote speech will be given by Judith Hackitt, chairman of the Health and Safety Executive, on topics including changes to the CDM regulations, which are due to come into force on April 6. Also speaking on the day is Heather Bryant, director of health, safety and environment at Balfour Beatty, on the company's drive towards zero harm; and Paul Lynchehaun, from Laing O'Rourke, on the value of communication.
Other topics to be discussed by speakers include mental health, asbestos management strategies, hand-arm vibration syndrome, and occupational health and wellbeing. A panel of industry experts will also take questions as they discuss the future of health and safety n the construction industry.
Rob Burgon, RoSPA's workplace safety manager, said, "Although health and safety in the UK's workplaces has never been at a better level, the rules, regulations and best practice is always changing. With that in mind, and considering the construction sector remains one of the most dangerous to work in, it's important to keep abreast of what's happening in your industry, and to share experience and knowledge with your peers."