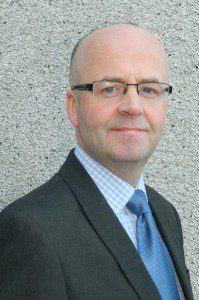 PROPERTY consultant CBRE has announced the appointment of Roddy Morrison as Director and new Head of Building Consultancy in Aberdeen.
Joining CBRE from an associate position at Knight Frank, Roddy has a wealth of experience from a career in property and construction spanning almost 30 years.
In his new role at CBRE in Aberdeen, Roddy will be focused on developing the Building Consultancy team to bolster its reputation as a market leading service in the North East.
A member of MRICS and RMaPS, Roddy's experience has been largely focused on design and project monitoring for office and industrial projects, as well as health and safety management. With a particular specialism in the oil and gas sector, Roddy has also held positions at WGT Building Management and Chesterton.
Roddy said, "Having worked in the industry for 27 years I am very aware of the high pedigree of CBRE and its Building Consultancy team in Aberdeen. This is a great move for me and I look forward to utilising both my own experience and the team's collective skills to bring further successes in 2015."
Mark Little, head of Building Consultancy for CBRE in Scotland, added, "This is a strategic hire and I am pleased to have secured the services of someone as experienced as Roddy is in the local market.
"We are in the midst of an exciting time for the Aberdeen Building Consultancy team and are currently providing technical advice on over 500,000 sq ft for Statoil, A2+B, ATR, SPX ,Forum Energy Technologies as well as othermajor occupiers. Roddy's appointment has come at the right time to build on these successes and progress the team even further as we move into the New Year."