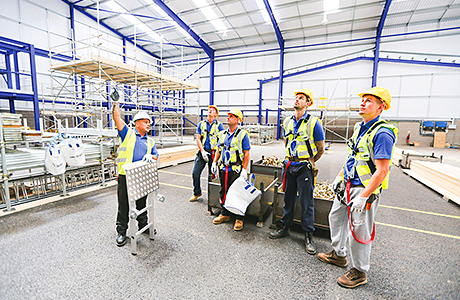 NASC President Kevin Ward's plan to create at least 400 new scaffolding apprentices during his two-year term is off to a flying start.
Mr Ward – a former scaffolding apprentice himself – unveiled his ambitious scheme at the NASC AGM in November last year, also revealing that The Teenage Cancer Trust would be a beneficiary of the challenge, with each new apprentice generating £100 in sponsorship from participating NASC member companies.
Mr Ward said, "If we reach our target this will not only bring much needed new blood into our industry at a time when many members are experiencing problems with the supply of labour, but will also result in a sizeable donation to a very worthy cause. I'm very pleased with the quick, positive response from NASC member companies to date."
New apprentices are listed within the challenge figures once they have successfully completed their induction training. By July, the total already stood at 153, meaning the membership is well on track to meet its target.
Mr Ward added, "Of course, we must not rest on our laurels. There's still a long way to go to reach our goal."
Mr Ward believes the NASC membership has a responsibility to lead from the front and set the right example.