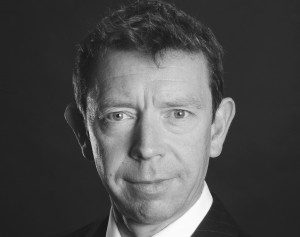 SHEPHERD Chartered Surveyors has agreed terms with Keynorth UK to merge their building consultancy businesses. Shepherd has appointed Keynorth's owner, Mark Totten, as partner to lead its commercial Building Consultancy division, which presently operates from its network of offices throughout Scotland.
Glasgow-based Keynorth has been owned and managed by Totten since 2000 and specialises in surveying and project management services to the commercial property sector.
With no job losses resulting from the merger, additional jobs are anticipated from the development of the Building Consultancy department, with a priority to recruit in Edinburgh and Dundee.
George Brewster, senior partner at Shepherd, said, "It became evident from the first meeting with Mark that there was considerable synergy arising from this deal that enables us to offer clients an integrated property solution with building consultancy/surveying at its core. With the availability of development funding now returning to the market, I believe the timing of this announcement is central to Shepherd`s client service proposition, with many now beginning to consider speculative opportunities once again."
Mark Totten, managing director at Keynorth, added, "This merger is a perfect fit for both firms and a tremendous opportunity for me personally to participate in the further development of an established building consultancy business within a highly regarded national firm. Shepherd's national building consultancy coverage, its strength and diversity of clients, and the quality and experience of its building surveying staff, combine to make this deal a very exciting prospect for everyone. Whilst the Keynorth brand will be phased out following the merger, it will be a case of business as usual, as the merger will be administered in a seamless manner to ensure there will be no impact on clients or projects."