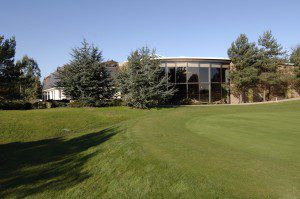 DEER Park Golf & Country Club, owned by the Fife-based Muir Group, has announced it will once again host the Deer Park Masters on the 5th & 6th of August.
The tournament will be sponsored by Glasgow-based building services firm Emtec, who have supported the contest for the past three years.
A pro-am golf tournament conceived by Muir Group Chairman John Muir as a means of supporting the golf professionals of Scotland, and at the same time enabling amateur golfers to gain valuable insight into the game they love, the Deer Park Masters offers PGA Tartan Tour Order of Merit Points and has substantial prize money up for grabs for the 50 golf professionals who take part from all over Scotland. There are prizes for the best amateurs and best teams too.
Alan Muir, Business Development Director for Muir Construction, said, "Once again it's that time of the year when we look forward to the Deer Park Masters, a real calendar highlight for the Muir Group, the staff at Deer Park and the many teams and professionals who take part year after year. We value their continuing support enormously as without them the event could simply not take place.
 "It's fantastic to have Emtec as Gold Sponsor once again. We also wish to welcome Heineken who are getting involved for the first time as Silver Sponsor. We enjoy strong team support from the construction sector – which continued right through the recession – but it is good for the event to attract other industry sectors too and there is a natural synergy between Deer Park as a licensed venue and Heineken who are one of our drinks suppliers."
Alan Muir is confident that 100 teams will take part. "The Masters is undoubtedly Scotland's leading business networking pro-am event," he added.