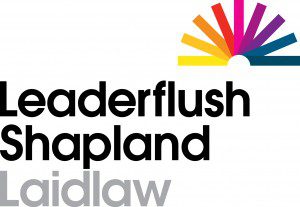 LEADERFLUSH Shapland and Laidlaw Ironmongery have joined forces to create a new company which they say will deliver a better service to their customers.
The two brands have united to form Leaderflush Shapland Laidlaw. A strategic plan to deliver efficiencies across the business will ensure a spectrum of products to suit all sectors, applications and project types. The plan involves substantial investment in manufacturing and process.
Leaderflush Shapland Laidlaw manufactures performance doorsets and supplies architectural ironmongery and is a leading partner providing performance doorsets for the health, education, leisure and commercial sectors. The changes will bring improvements in service and delivery through the investment and efficiencies in manufacturing capability, clearer product propositions, new and improved customer support teams, technical expertise and support and innovation across service, product and technology to add value to customers' businesses.
Leaderflush Shapland Laidlaw's Group Marketing Manager, Shafiq Sharif, said, "As a single brand Leaderflush Shapland Laidlaw will offer an improved, joined-up service that our customers can rely on, that will enable us to work collaboratively to identify the best solutions for their specific needs."