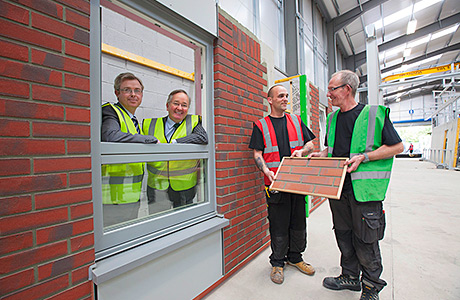 CCG has announced the creation of 40 new jobs as the construction sector continues to show signs of recovery – with six of those jobs created as part of the Glasgow Veterans Employment Programme aimed at helping ex-armed forces members into employment.
CCG welcomed Councillor Gordon Matheson, the Leader of Glasgow City Council, to the Off-Site Manufacturing (OSM) site to mark the occasion. Councillor Matheson launched the GVEP scheme in August 2013, which forms part of the council's £50 million Glasgow Guarantee employability programme.
The new recruits, who join CCG's 600-strong workforce, will support the creation of a second shift working through the night at the company's OSM facility.