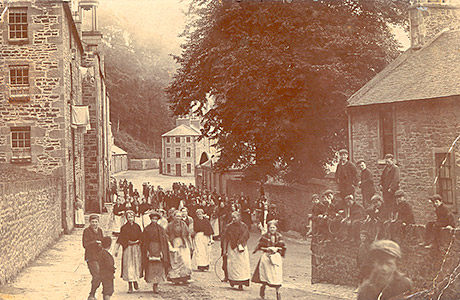 THE Heritage Lottery Fund has announced funding of over £5million to town centre projects across Scotland.
The restoration of the historic millworkers' housing at New Lanark, one of the largest conservation projects in Europe, is to be completed, while in Inverness the economic fortunes of one of the most deprived areas of the city are to be turned around.
Other awards were made to Kirkintilloch Town Hall and Davidson Cottage Hospital in Girvan.
New Lanark World Heritage Site has received support for a £1.6million Townscape Heritage bid from HLF for a project which will see Double Row, the last vacant and derelict tenement row in the 18th century mill village, restored for residential use.
Of the eight tenements, seven will become residential accommodation while the eighth, Museum Stair, will feature in a new 3D virtual tour taking visitors back to different dates in its history. There will be project discovery days and opportunities to learn traditional building skills.
Highland Council has received earmarked funding of £1.67m to address the Academy Street area of Inverness, one of the oldest streets in the city. Now dilapidated with several buildings at risk of loss, the Townscape Heritage project will revitalise and regenerate the area through repair and restoration, skills training and community development.