David Sulman of the Scottish Timber Trade Association provides an update on timber procurement matters.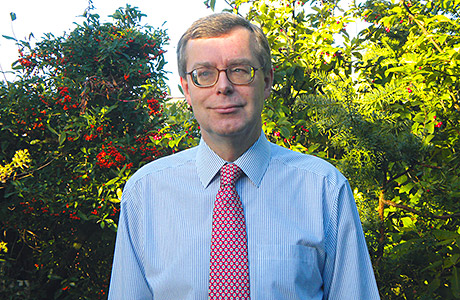 THERE has been considerable scrutiny of the sourcing of wood and wood products in recent years.
One positive development has been the implementation of independent certification of forest management systems and related chain of custody systems, which demonstrate legal and sustainable forest management and supply chains.
Today, more than 325 million hectares of forest are certified. In the UK, 1.3 million hectares of forest have been certified since 2000. The public forest estates in Scotland, England and Wales are now certified, as are many privately owned commercial forests.
With the introduction of the latest item of legislation, the EU Timber Regulation, specifiers and users of wood and wood products, wherever they have been sourced in the world, now have even greater assurance that these have been sourced from legal and sustainable sources.
The EUTR was introduced in March 2013 with the objective of eliminating illegally harvested wood and wood products from the EU market. Illegal logging is the harvesting of timber in contravention of the laws and regulations of the country of harvest. It has negative economic, environmental and social impacts. The requirements of EUTR apply equally to products sourced from the EU and non-EU countries. Demonstrating compliance requires considerable effort by companies who first place the wood on the EU market. They are known as 'Operators'. They are required to carry out a process known as 'environmental due diligence', which is a risk assessment of the supply chain. The company first placing the product on the EU market has to carry out the due diligence process, thereafter, the assurance of legality is passed from the first placer to subsequent purchasers, known as 'Traders'.
Records of sourcing and supply must be retained by 'Operators', whilst those classified as 'Traders' are required to retain details of sales and purchases. It should be noted that even certified wood products are subject to the due diligence process, although they would, of course, be classified as negligible risk.
In the UK, where wood products are sourced from around the world, products certified by different certification systems are seen; the principal ones are PEFC and FSC, although national systems in Canada, USA and Malaysia are also recognised by the UK Government's Central Point of Expertise on Timber (CPET). The EUTR is overseen and enforced by the National Measurement Office (NMO), a Government agency. There are a range of penalties for non-compliance, including seizure of goods and criminal proceedings. One year on from EUTR implementation, the good news is that the UK is measuring up well to its legal obligations; there have been no prosecutions and the NMO has been pleased with the efforts of the timber trade and its approach to environmental due diligence.
For specifiers and users and wood and wood products, there are now even more reasons for using wood, not just peace of mind.