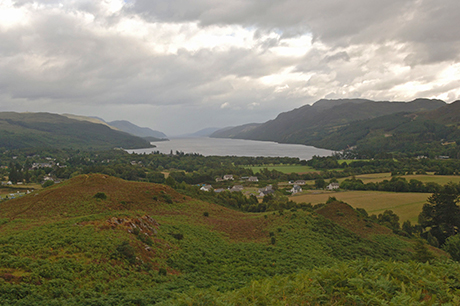 Multi-disciplinary construction consultancy Pick Everard is working on a £1 million revamp of the Great Glen Way for the Highland Council and Forestry Commission Scotland.
The Great Glen is a geological fault line running between Fort William and Inverness and is a major route through the Highlands, between east and west. The area encompasses some of the best known landmarks in Scotland including Loch Ness, Ben Nevis, and Urquhart Castle. 11 miles of walking paths of this popular tourist attraction are being re-routed and resurfaced, and once completed will allow visitors more glorious views along the route. Conservefor Limited begins work next week on path upgrade, path realignment and the construction of new sections of the route which will continue through the winter, ready for spring 2014.
Pick Everard's Divisional Director in Scotland, Trevor Graham explains "The Great Glen Way was established a little over 10 years ago and is an increasingly popular long distance path for tourists and walkers. Significant portions lie within the Forestry Commission Estate, on forest roads. This re-routing separates recreational users from the operational activities of the Commission, improving safety. At the same time, by careful route selection, we can greatly improve the user experience. As a walker myself, this is an exciting project where Pick Everard will deliver a route exceeding all expectations in a tight timescale."
Jack Mackay, Recreation & Tourism Manager, Inverness, Ross & Skye Forest District comments, "Improving and upgrading the Great Glen Way is a part of a wider strategy for supporting green tourism in rural parts of Scotland and encouraging people of all ages to enjoy activity in the great outdoors."
Pick Everard is currently working on the Cuningar Loop Commonwealth Games legacy project, on the David Marshall Lodge in Achray Forest, part of Queen Elizabeth Forest Park, and on Kirroughtree and Clateringshaws Visitor Centres in Galloway Forest Park. Pick Everard is also leading a team working on the restoration of Northumberland Park to its Victorian glory for North Tyneside Council.