Outift recognised at Scottish Business Awards as success story continues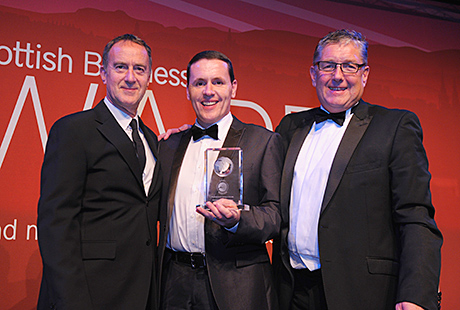 Starting out in 1983 with only £27 in his back pocket Seamus Shields has overseen the continuous rise of Advance Construction Scotland.
The company which established a glowing reputation for providing professional Groundworks and Civil Engineering services seen their hard work rewarded by taking home the Growth Strategy of the Year Award 2013 at a ceremony held in Edinburgh last month.
After living in Scotland for over thirty years Shields now lays claim to employing over 550 people directly in Scotland boasting an impressive annual turnover of £65m.
Offering a complete package of labour, plant and materials delivered by experienced engineers and CSCS qualified operatives the company not only continues to defy the trend of UK companies falling casualty to the economic downturn but continues to grow in stature and size.
Employee numbers were noted to have increased from 165 in 2009 to 553 to March 2013 with turnover increasing 2.7 times.
The award-winning strategy included identifying new market sectors and carrying out an internal review of management structure, supply chain performance and health & safety.
Image – Advance Construction being recognised at awards ceremony in Edinburgh.
Advance Construction Scotland
01698 824442, www.acscotland.com