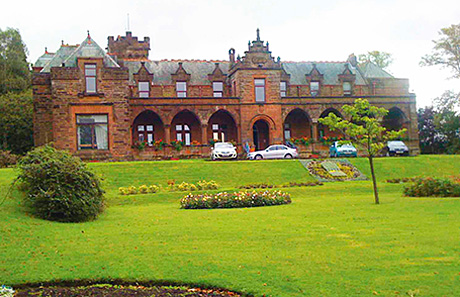 A former council headquarters is set to become a boutique hotel.
Boclair House, East Dunbartonshire Council's office building in Bearsden, has been placed 'under offer' after going on the market late last year.
The B-listed building is Tudor Gothic, with a castellated tower and features a series of archways creating a covered walkway reminiscent of Italian cloisters. It was constructed in 1890 for the Buchanan sisters of Bellfield and provided accommodation for poorer members of the Buchanan clan in their declining years. It later became a home for elderly gentlemen until it was acquired by the Burgh of Bearsden and opened as the Municipal Buildings by Princess Margaret in 1962.
Graeme Todd of selling agent DM Hall said there had been "considerable interest" in the property and for a variety of uses. The winning bidder, WPH Developments/Westpoint Homes, will be bring forward a proposal to convert the building to a hotel with residential development to the rear.
Development manager David Mawhinney said work would begin and that Westpoint had taken on board the council's need for an element of affordable housing in the over-all development.