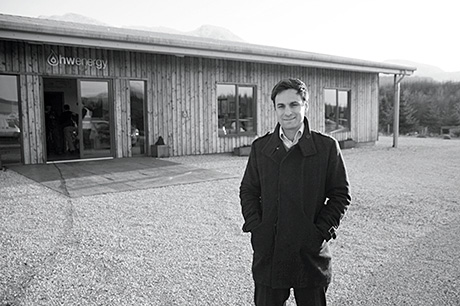 A Highland company is poised to earn up to £7m after winning pole position in a new green energy framework.
Fort William firm HWEnergy, a biomass heating specialist, is taking a leading role in the Scottish Government-backed programme for renewable heat, using biomass wood fuel to heat public sector buildings.
The green energy contract is expected to save taxpayers up to £8.5m and save more than 198,000 tonnes of carbon dioxide over the next four years.
HWEnergy was named number one after a rigorous procurement process. Managing director Bruno Berardelli said: "This is excellent news for us and testament to the knowledge and expertise we have built up in the company in the last decade. In that time we have provided wood energy solutions to over 170 clients across the rural, commercial and public sectors."
Biomass can help reduce heating costs by up to 50% and the CO2 emissions from heating the building to zero.
"With the government's commitment to ensuring that organisations see a tangible financial return on their investment through the Renewable Heat Incentive (RHI), and also the option to have a completely financed approach through an energy supply contract, the case for biomass has become even stronger," added Berardelli.
He said there was now great potential for biomass to save money for public sector buildings. The framework will allow public sector organisations to achieve the benefits of biomass with less effort and risk.
Historically in the public sector, a number of companies would be involved in the design, installation and maintenance of biomass fuel generators, making the process more complex and costly. The new procurement framework will offer a centralised service provision ensuring a single point of accountability leading to performance guarantees.
Image – Berardelli says the case for biomass is getting stronger.