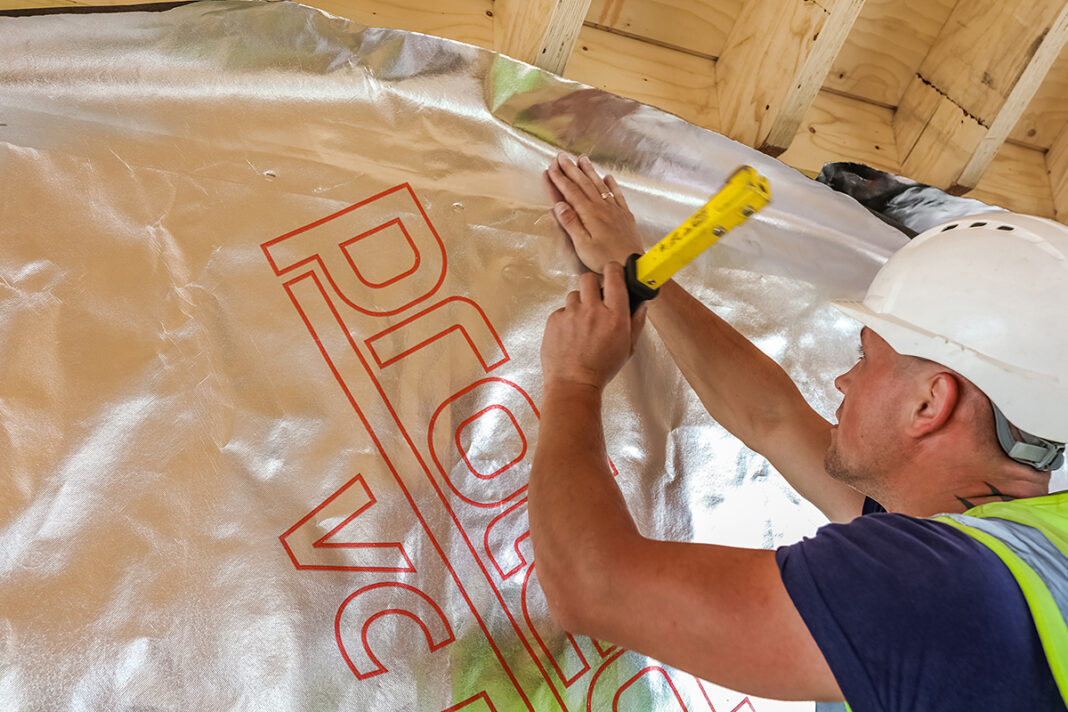 This article contains paid-for content created in collaboration with Protect Membranes
An innovative design and build café project on a busy coastal sea front open to high winds and driving rain, has received added protection to its external wall structure thanks to the installation of Protect Thermo Extreme, a low emissivity, insulating breather membrane, offering Class W1 water penetration resistance in conformance to STA Advice Note 18.
Scheduled for completion in 2020, Bateman's Tower Café in Brightlingsea, Essex is a two-storey building housed inside the danger zone of a 50 year flood cycle, sheltered inside the protective rise of the sea wall.  Developed by specialist main contractor Eco Pavilions and designed by Hancock Architecture, the amphibious structure is engineered to float on a terrace above sea level, with water-displacing floor modules similar to a jetty, enabling the building to rise to the height of the top of the sea wall in the event of flooding.
With external walls constructed offsite in timber frame by DG Timber Solutions, Protect Thermo Extreme was specified to withstand the harsh climate in this severely exposed location with the added benefit of sustainable, aged thermal performance. Combined with the installation of Protect VC Foil Ultra, an internal reflective, air and vapour control layer fixed on site with an unventilated cavity, an overall low U-value was delivered for the wall build-up, helping to ensure heat would be retained in the structure.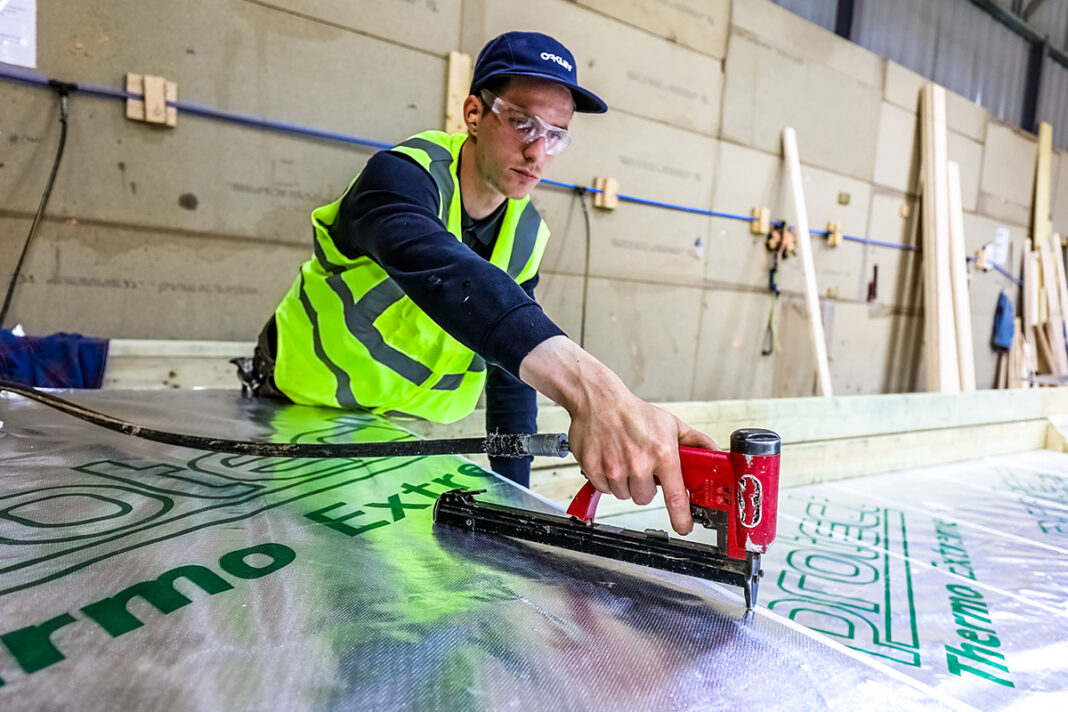 Clive Darrington, Director at DG Timber Solutions commented, "The membranes used from Protect tick all the boxes of performance for this unique café development. As the building is sited in a particularly harsh and exposed coastal climate, it was critical that the outer membrane Protect Thermo Extreme offered a primary line of protection to the whole of the external wall during the construction as well as providing enhanced thermal resistance to meet our target U-value. Combined with Protect VC Foil Ultra, which we have tried and tested over many years, this ensured condensation risk was managed and controlled."
Protect's Thermo Extreme and VC Foil Ultra reflective membranes form part of a comprehensive range of wall, ceiling and floor construction membranes alongside roofing underlays and accessories which are ideal for traditional and offsite construction, to help ensure the whole building envelope and internal structure can be controlled in terms of moisture management, condensation control and thermal resistance.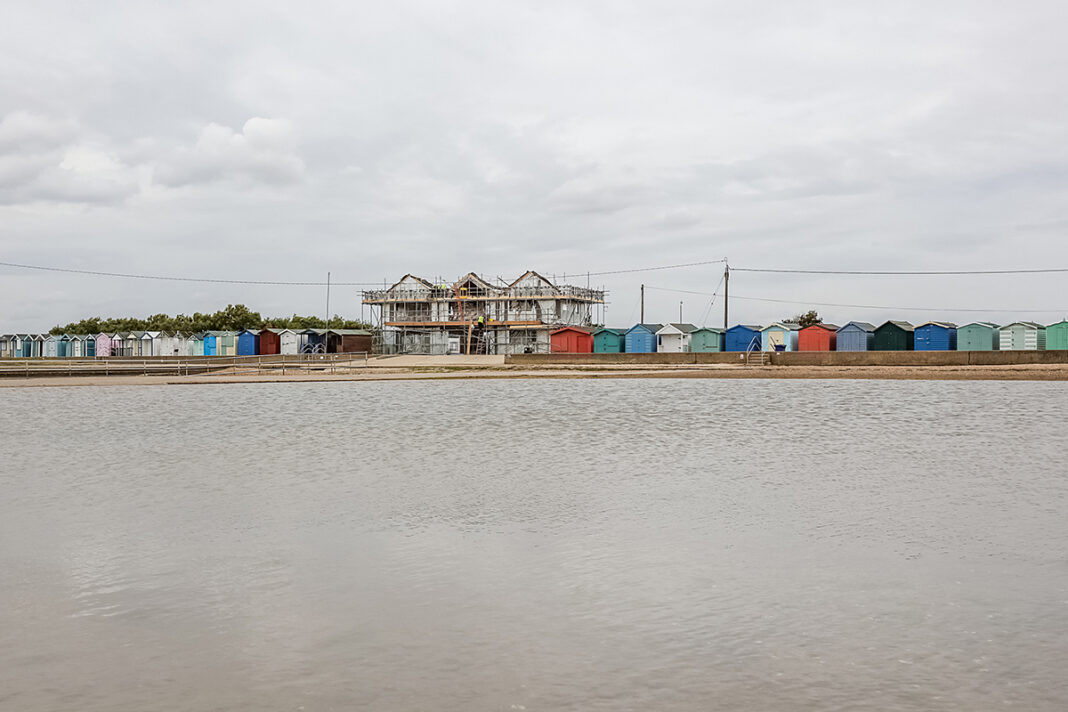 To read more about the project, click here for the case study.
For more information visit www.protectmembranes.com, email info@protectmembranes.com or call 0161 905 5700, quoting 'Bateman's Tower Cafe.' Follow us on LinkedIn.
COVID-19 update
As the construction industry gears up to getting fully back to work Glidevale Protect is open for business, with our employees working from home or in the office to support our customers. If you require technical support on existing projects or wish to discuss new specifications, we are on hand remotely to assist. We can also help with U-value calculations, design guidance, building regulations advice, site take-offs, product specification details and clauses as well as structured quotes. If you need to order products we are also able to take orders and arrange delivery from stock, throughout the UK and Ireland, via a selected number of employees in place at our factories, operating under social distancing guidelines.