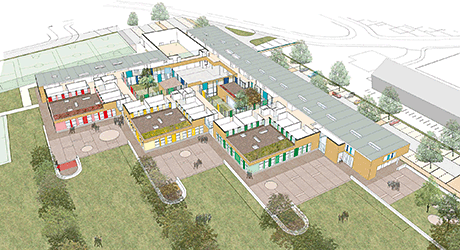 As the construction industry continues to toil under the strain of a weak economy the need to ensure the final product lives up to expectation has never been more pressing.
THAT's the view of Gordon Fleming of ARPL architects who says the Ayr practice has invested in developing its design skills as part of a client-focused strategy to prosper in austere times.
Diminishing fees are making life precarious for businesses across the board, forcing managers to tighten procedures and find innovative ways to give clients more bang for their buck.
Fleming cites a range of key commissions in public and educational building secured through 2012 as reason for optimism at ARPL and he hopes the steps it is taking to improve its offering will lead to further progress in the new year.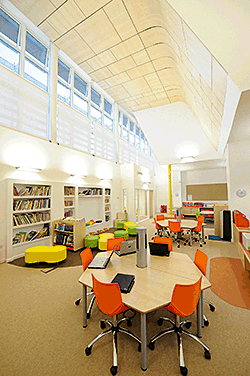 One area of particular interest is education and the renewal of the school estate, which sits high on the Scottish Government's agenda. It's a sector in which ARPL has thrived over recent years and as part of this an ongoing programme the Ayr business continues to develop its ideas for school design.
South Ayrshire Council recently appointed it to work on Kincaidston Primary School and Prestwick Academy following its previous involvement in the award-winning Colmonell Primary School near the coastal town of Girvan.
Its expertise in education has also been recognised across the Irish Sea. It was successful in an open international competition for the design of a model 1,000 pupil secondary school for a site in Kingswood, Dublin, for the Department of Education and Skills in Ireland.
The competition was organised by the The Royal Institute of Architects in Ireland (RIAI) on behalf of the department to explore new ideas for the design of schools as the Irish Government sets out on a major school building programme in response to an increasing population.
Following a two-stage design and judging process ARPL emerged as winner from 154 entries from 15 different countries. Fleming described the win as a "major boost" and he commended the benefits of a procurement system that encourages wider competition.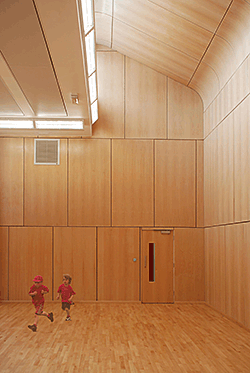 He said: "The opportunity offered by the open competition process contrasts with the rigid adherence to public procurement processes and a reliance on PQQs as a method for choosing design teams in the UK.
"ARPL's schoolwork has all been commissioned through a limited selection procedure rather than the open public contract tenders which limit opportunities for developing practices."
Fleming is convinced the RIAI competition offered a great opportunity for ARPL to demonstrate its school design skills on a wider stage. The Minister for Education, Ruairi Quinn, a qualified architect, instigated the design competition "to bring fresh thinking and creativity to the design of our schools…".
The use of an open design competition generated a wide range of ideas for school design being considered as part of the process. A similar competition is planned next year for primary schools.
Describing ARPL's design as "a worthy winner", the judges recognised its ability to link design, site and an innovative educational programme in a sophisticated, well-scaled framework capable of being realised under a tight financial regime. The design uses a flexible and adaptable series of teaching hubs laid out in the form of a small urban plan – a small town – with a central square surrounded by the shared public facilities.
A Department of Education Colloquium is following up the competition process on teaching and pedagogy to further develop the project brief for the proposed schools with Fleming presenting the Kingswood School to attendees.
He added: "This winning design continues ARPL's approach to educational design with teaching methods and the pupils' experience and engagement at the heart of the concept. Each design offers adaptable layouts that allow teachers the freedom to develop the teaching methods best suited to each class."
ARPL has now been formally appointed and the school is programmed to open early in 2016.
The practice is also looking forward to a number of exciting new appointments for public buildings across the south west of Scotland.
Adding to its portfolio of education, housing, and community buildings, recent commissions have included The Theatre Royal in Dumfries, Trinity Church in Irvine, Ayr Town Hall, the Gaiety Theatre, also in Ayr, and a children's literature centre in Dumfries.
Fleming continued: "Each of these projects involves close collaboration with clients and users in the project development to ensure the full involvement of local communities in their projects. An essential element of the projects is the requirement for extensive fund raising with ARPL providing significant support through this process."
The Theatre Royal in Dumfries is a significant step forward for ARPL into major arts buildings. Built in 1792, it is the oldest working theatre in Scotland. The Guild of Players which operates the theatre is seeking to transform its work by extending and altering the listed building to provide the scope of facilities required for a modern theatre. The combination of client engagement, historic building knowledge and a high level of design skills offered by ARPL has ensured a successful transformation of a complex programme into a manageable and financially robust design. The works are due for completion in early 2014.
"The high level of concern for building users combined with close collaboration with contractors allows ARPL to focus on the successful delivery of each project," Fleming added.
"These appointments have ensured we maintain a steady workload and have allowed us to maintain a full staffing complement and profitability throughout the recent contraction in the industry."