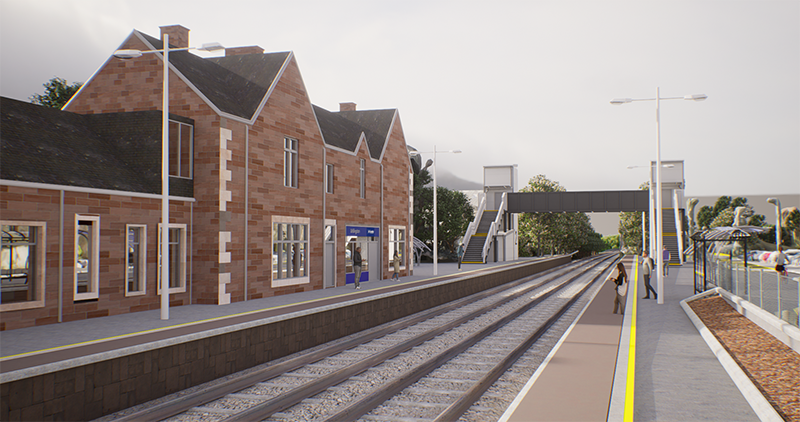 SCOTLAND'S Railway is to begin construction work to provide step-free access between platforms at Uddingston railway station.
The organisation will begin setting up site from November 20, with construction work to install the new footbridge and lift system set to get underway in early December.
The new footbridge will be uncovered and made of steel and will be located approximately 25m to the west of the existing footbridge, with it being accessed by a staircase and lift shaft at each end.
Due to the complex nature of the work, Scotland's Railway said that there will be a mixture of night and day working.
Susan Menmuir, Network Rail's scheme project manager for Uddingston station's accessibility improvements, said, "We are pleased to begin the construction phase of our project to install a new bridge with lifts at Uddingston station.
"The interest from the community in the project has been great and we are delighted to have developed a bridge that improves the passenger experience and delivers modern standards of access for those travelling to or from Uddingston.
"Over the coming months there will be a significant amount of construction activity at the station and we thank passengers and those working and living nearby for their patience as we deliver these essential improvements."