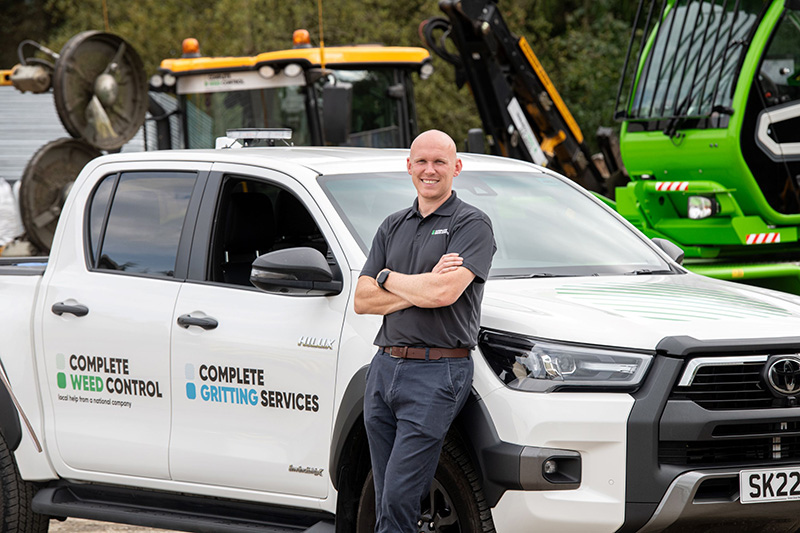 By Keith Gallacher, director of Complete Weed Control Scotland
Winter is coming.
But, unlike the Starks of Winterfell in Game of Thrones, for whom the phrase was their House warning, Scotland often seems to be taken by surprise when the snow comes down.
Transport grinds to a halt, pipes burst and people mutter: 'Wonder how they manage in Scandinavia?'
Well, just as the time to fix the roof is when the sun is shining, those charged with the facilities management of buildings should be thinking about winter preparation now, despite the fact that we have just experienced one of the mildest Septembers on record.
Those who work outside all year round say that really bad winters come round roughly once every seven years. We are now six years this coming February since the Beast from the East, which brought heavy snowfall and Arctic temperatures across the UK and much of Europe.
It's not just folk wisdom which suggests we may be heading into a proper stinker of a winter – the Met Office thinks so too. Its long-range forecasts say there could be plenty of snow, fuelled by an El Nino weather pattern.
With the road gritting season underway since 1 November, managers responsible for keeping buildings safe, warm and open will have tested their systems and processes by now.
Those who have taken the sensible decision to outsource FM to a contractor should also be thinking about testing the resilience of their supplier – what equipment do they have on hand, do they sub-contract and if so, to who? If they have a number of clients who require gritting, who gets it first?
Gritting contracts have been relentlessly driven down in the recent years as a consequence of mild winters and the race to the bottom on price has attracted entrants into the market who may not be as scrupulous as might be expected when the weather turns nasty.
It is part of an employer's contractual obligations to keep pathways, car parks and access points clear of ice and snow – the neglect of which could leave them facing expensive damages and compensation actions.
And it's not just ice which is a slip hazard. At this time of year, there are still accumulations of leaves on the ground, which can be treacherous, and if there are grounds around the building plants, shrubs and trees should be cut back.
Heating will be vital to staying operational and now is the time to check for leaks or filter replacement in ventilation systems. Similarly, plumbing should be checked to make sure that the integrity of pipes is assured. Few things cause more damage than water leaks.
Outside the building, your contractor should carry out a full inspection of gutters and roofs and seal any cracks in the building's exterior walls. If you do have an alternate power supply, ensure it is properly maintained and make sure you have a plan if power does go out.
Ensuring business continuity and safety depend on being prepared and now it the time to work with your contractor on a robust winter maintenance plan. Once the snow starts falling, it's too late.