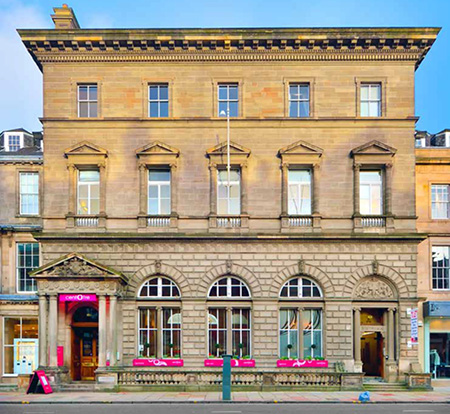 KNIGHT Frank has revealed a 'once-in-a-generation' window of opportunity has opened up for high-net-worth individuals and families in Scotland to buy some of Edinburgh's most sought-after commercial property.
The commercial property consultancy explained the combination of expensive debt, high interest rates, and attractive bond yields meant many of the investors who typically looked at Edinburgh's mid-sized retail and office assets were 'pausing for thought'.
In their place, wealthy individuals, family trusts, and private investors have secured some of the city's top commercial property. In the last year or so, 7 Castle Street, the building home to Contini on George Street, and Princes Street retail units occupied by Swarovski and Black Sheep Coffee have been among a series of deals involving wealthy Scots totalling more than £40 million.
Knight Frank added that there are signs the trend will likely continue. Last year, Edinburgh's only Wickes was sold to a UK family trust for £6 million, with all five underbidders Scottish high-net-worth individuals. Around £50 million of privately held wealth also bid for a trio of property assets on George Street, which included occupiers such as The White Company, Gant, and Hackett.
Euan Kelly, capital markets partner at Knight Frank Edinburgh, said, "There are great commercial property opportunities for high-net-worth individuals looking to invest at the moment. If you know Edinburgh and believe there is value in its main thoroughfares, you are looking at an opportunity that hasn't existed since 2008, with other buyers keeping their powder dry in the current economic climate.
"Yields on gilts and returns on cash are obviously at the most attractive they have been in the best part of 15 years. However, over the long term, property has tended to outperform them and offers the opportunity for capital growth and a degree of income protection, with a lot of rental agreements linked to inflation.
"We have seen a great deal of interest from wealthy individuals and family trusts in assets between £5 million and £20 million and, even where they haven't been successful, they have been highly competitive. They are keener to invest, and we expect to see more Scottish money buy up commercial property assets in Edinburgh throughout the remainder of the year and into 2024."