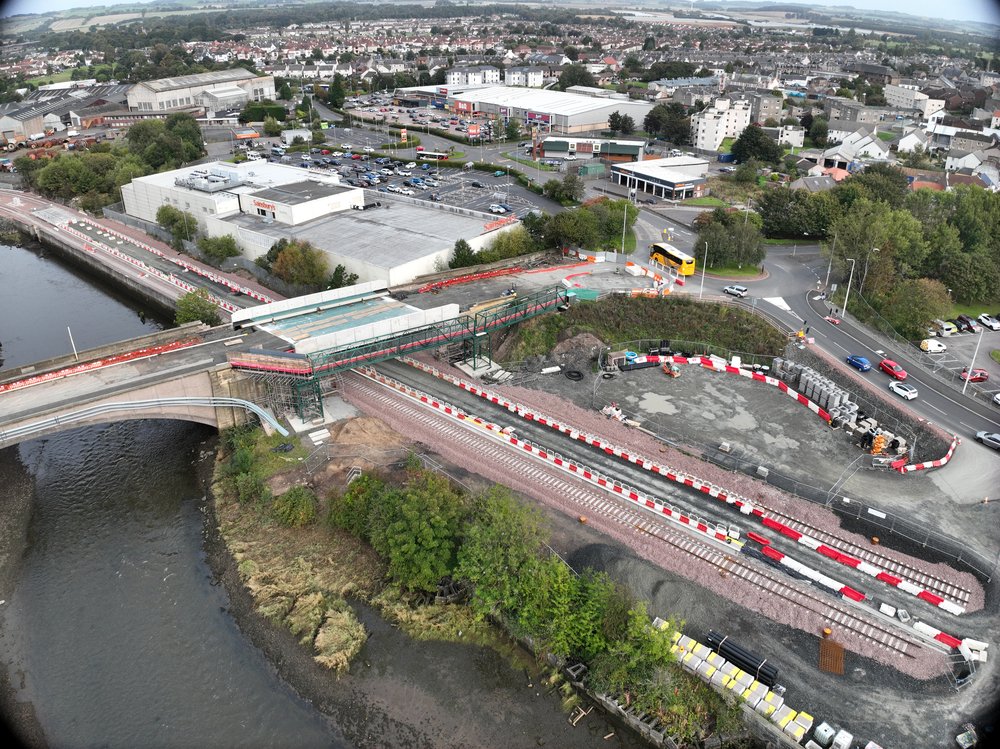 DECEMBER 4 will see the reopening of the Bawbee Bridge to traffic, as Network Rail nears completion of work to rebuild the section of the crossing above Leven railway station.
Sitting above the car park of the new station, which comes as part of the £116 million Levenmouth rail project, the section of A955 road bridge was demolished and completely rebuilt after it showed 'significant' signs of chlorine contamination and corrosion.
A road diversion has since been taking vehicles over a temporary road bridge and onto the existing road network via the new roundabout at South Street, with it set to close and be removed on December 4. Fife Council funded the replacement bridge, which supported some 18,000 vehicles each day.
Sean Clemie, Network Rail's project manager for bridge works, said, "The completion of work on the Bawbee bridge and the full reopening of the road are important steps forward for the project and the local community. Throughout the work, we have had significant interest from the community, with many people following its progress and turning out to watch key construction events such as the demolition and craning-in of the beams and parapets.
"The rail work now focuses on progressing the car park for the new Leven Station – with the first step being to remove the temporary diversion route and temporary road bridge."
Councillor Colin Davidson, of Fife Council's Levenmouth area committee, said, "It's been great to watch the work to replace the bridge progress so well. And it's great that we are now in a position where we can confirm that the road will reopen at the start of December.
"The replacement structure improves our local road network and removes the need for a weight restriction on the bridge. We appreciate the patience shown by local residents and the business community throughout this project and I'd like to thank Fife Council's transportation staff for their support during this difficult and complex project."