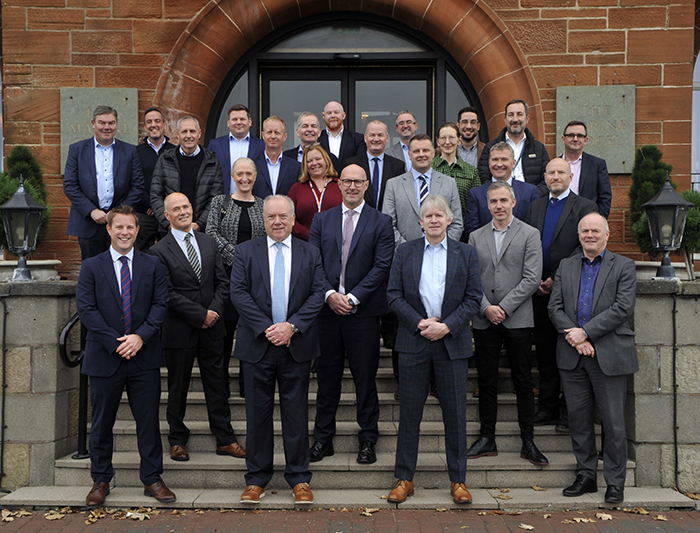 HUB South West recently hosted its annual shareholder and participant forum and launched its 2023 annual report.
This year alone, the public sector development partner has completed £115 million of education projects alongside multiple phases of affordable housing developments.
The participant forum brought together senior public sector representatives and contractors to encourage industry experts to share their experience and learning, and address how hub South West's partnership model can best support its partners, and the wider sector, in overcoming market challenges.
Participants discussed the barriers that Scotland's construction sector is currently facing and validated how hub South West is positioning itself to develop regional economies, create local jobs, and support the country's drive to net zero. Areas of focus included reduced capital budgets, putting sustainability agendas into action, ensuring that regional projects positively contribute to the local economy, addressing the housing crisis, and addressing the skills gap and resource availability in the built environment sector.
Michael Ross, chief executive at hub South West Scotland, said, "Our recently launched annual report articulates our planned strategic focus and how we are positioning ourselves to serve our participant base. I firmly believe that by all stakeholders operating as one on a programme approach, rather than on a project-by-project basis, with clear linked objectives and supporting existing initiatives of partner institutions, we can make an impact here on the local skills landscape and regional economy from the public sector projects we deliver."
Dr Willie Mackie, chair of hub South West Scotland, added, "During the past 12 months, the hub South West team has been relentless in their focus in engaging with our participants and regional stakeholders, and this forum was an ideal place for us to reflect on an incredible year. While the economic environment in Scotland is proving to be challenging, it is also creating new opportunities for hub South West and our participants.
"Our business is much more than bricks and mortar. We are committed to adding economic value, enhancing people's lives within our communities, and using our networks and supply chain to  provide opportunities for local businesses to participate in our delivery programme. The hub model remains an ideal strategic fit within public sector infrastructure."
hub South West's 2022-2023 annual report can be viewed at https://hubsouthwestscotland.co.uk/interactive/report2023/mobile/index.html