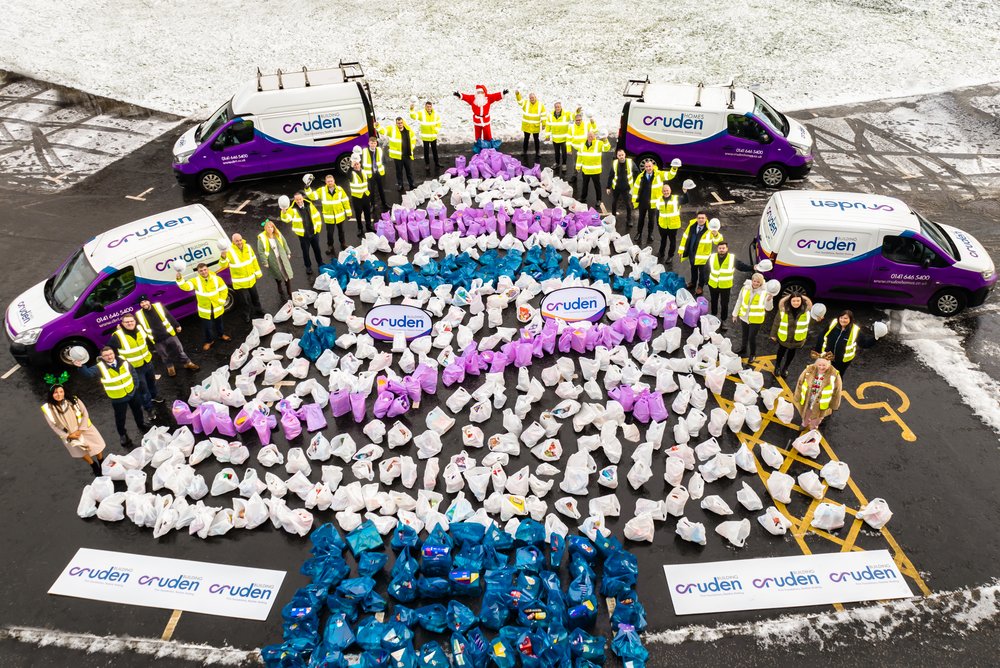 CRUDEN has launched its annual appeal in support of The Trussell Trust (Scotland) to collect much needed food items and cash contributions for communities across the central belt of Scotland.
Marking the fourth year of the successful campaign, last year's efforts saw over six tonnes of food items collected and distributed to local foodbanks, as well as a £11,000 cash donation raised for people in need.
This Christmas, Cruden is encouraging even more people to show their support and help to provide household items for those who may be struggling. In particular, the firm is asking anyone who can spare an extra gift this year to kindly donate toiletries and non-perishable food items, such as long-life milk, fruit juice, tinned food, pasta, breakfast cereals, biscuits, and festive goodies.
Colin Kennedy, construction director of Cruden, said, "Christmas is a wonderful time of year for many, but it can also be an extremely difficult and stressful time for those less fortunate. Our team is delighted to once again be working closely with The Trussell Trust to touch the lives of those in need this holiday season.
"The kindness and generosity that we have seen in previous years has been amazing and we hope that we can bring even more happiness to vulnerable people this year. Christmas is all about giving and adding just one extra item to your shopping list could make an enormous difference to someone. We'd encourage anyone who can to help spread some joy this Christmas to join us in supporting local communities by donating to our foodbank appeal."
To support Cruden's 2023 foodbank appeal, please drop off any items to your nearest Cruden site, sales suite, or office. Cash donations are also welcome and can be made here.