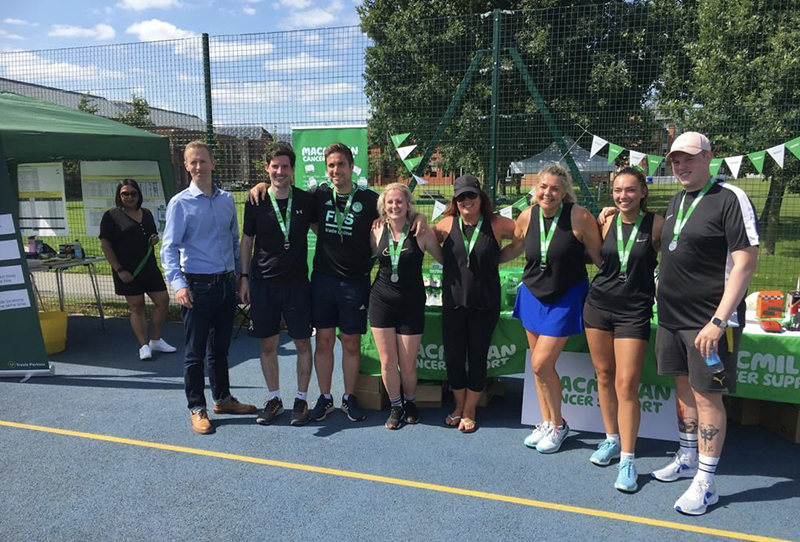 MORE than 100 Travis Perkins colleagues have taken part in a mixed netball tournament to raise money for the firm's charity partner, Macmillan Cancer Support.
Organised by TP hire category manager Annabel Hiatt, the tournament saw 12 teams play against each other in a series of matches at Kings High School in Warwick.
Almost £8,000 was raised for Macmillan, which provides practical, financial and emotional support to those living with cancer in the UK.
The event was new to Travis Perkins and the mixed netball format was chosen with inclusivity in mind, to give all colleagues and suppliers an opportunity to join. The day included 64 eight minute matches leading to two semi-finals and then a final.
The winning team was the 'Lets Get Pivotal' team, comprised of colleagues from Travis Perkins Safety and BSS. The runners-up were the 'Green and Goal Diggers,' which consisted of colleagues from TP Hire Commercial alongside marketing and compliance.
Annabel, who captained the Green and Goal Diggers, said, "We're so proud that so many people took the time out to support Macmillan. It was really important that it was a mixed netball tournament as we wanted to do something that reflects our values of diversity and inclusion at Travis Perkins.
"We want to say a big thank you to everyone who donated and helped us to reach our goal and we think some new netball fans have been created too which is a bonus."
Sharon Cottam, partnership manager for Travis Perkins at Macmillan Cancer Support, added, "We cannot thank Annabel and the team enough for organising such a brilliant event. It has taken months of planning, and we are delighted it was such a success. Everyone absolutely threw themselves into it, the team spirit on the day was fantastic.
"It costs £33 to fund a Macmillan nurse for one hour, the incredible amount raised by this tournament could fund 242 nursing hours helping to provide emotional, practical, and financial support where it is needed most. I cannot thank you enough, it was certainly one of my highlights of 2023."
If you would like to donate, please visit the JustGiving page here.
Since the launch of their partnership back in 2015 Travis Perkins and Benchmarx have raised over £4.2 million for Macmillan.