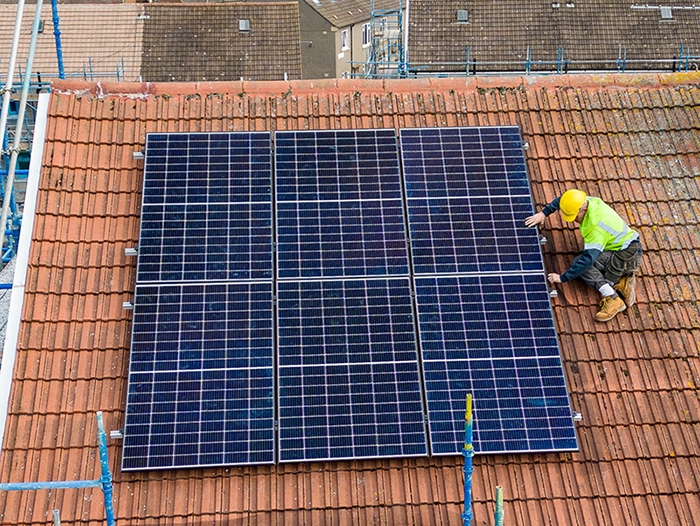 ENVIRONMENTAL charity Changeworks has signed a partnership agreement with Built Environment – Smarter Transformation (BE-ST) with the aim of accelerating and improving retrofit in Scotland.
The agreement will support ongoing collaboration between the two organisations throughout 2024 and beyond. It sets out the intent for Changeworks and BE-ST to collaborate across a range of activities that will deliver 'transformational' change in the decarbonisation of Scotland's homes.
These activities will include supporting the delivery of events, sharing market intelligence, partnering on strategic projects and industry specific research. The partnership will also focus on developing skills opportunities and supply chain capability in the construction sector.
Changeworks works with organisations to improve energy efficiency of housing, reduce fuel poverty, and inspire low-carbon behaviours.
BE-ST is Scotland's national innovation centre for construction and the built environment and a UN Centre of Excellence for high performing buildings. Its mission is to accelerate the built environment's transition to zero carbon through a range of projects, programmes, platforms and partnerships.
Iain Davies, supplier engagement manager for Changeworks, said, "We are really pleased to be partnering with BE-ST. As the climate emergency escalates, and more people than ever are in fuel poverty in Scotland, we all need to do more, faster to reach Scotland's ambitious net zero targets. Our agreement with BE-ST will play an important part in accelerating our mutual goals of decarbonising homes whilst ensuring a just transition to net zero in Scotland."
Caitriona Jordan, head of retrofit at BE-ST, added, "We are thrilled to join forces with Changeworks in this strategic partnership. Together, we are committed to driving transformative change in Scotland's housing sector with retrofit solutions at the front and centre. This collaboration is timely and critical and we look forward to seeing its impact towards the creation of high-performing, sustainable homes across Scotland, setting a benchmark for the industry and fostering a better quality of life for all."