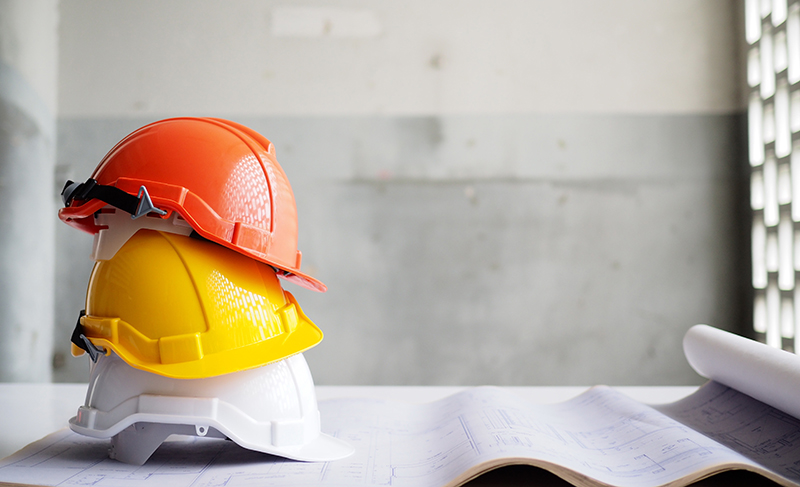 EMPLOYERS across Scotland's construction sector are being encouraged to take action on employee wellbeing.
See Me, Scotland's programme to end mental health stigma and discrimination, is calling on senior leaders in the sector to show a commitment to improving workplace mental health, invest time and effort into improving their practice, and role model non-stigmatising attitudes and behaviours.
Despite progress in recent years in terms of public awareness of mental health, See Me said that stigma, negative attitudes, misunderstandings, and fear of mental health and discrimination continue to hold workers back from speaking up when they're struggling in the workplace.
The Scottish Mental Illness Stigma Study, published in 2022 by See Me and the Mental Health Foundation, found that more than three quarters (77%) of people with experience of severe, enduring, and complex mental illness have faced stigma at work. Of those who identified employment as an area where stigma had the greatest impact, 71% reported being treated unfairly by employers, supervisors or managers.
To help businesses take action against stigma, and recognise where they can do more to support staff wellbeing, See Me's workplace team will host a series of webinars and masterclasses in the months ahead.
The free online sessions will showcase how taking action to tackle mental health stigma at work can benefit businesses – by saving money, reducing absenteeism, and presenteeism, and creating a better working environment for staff.
The upcoming sessions will cover a range of topics, including understanding mental health at work, the role of managers in supporting staff mental health, and how to have conversations to reduce work-related stress.
Attendees will also get the chance to find out more about the type of support See Me has to offer workplaces, and the free resources on offer to help you take action against stigma as part of the wider See Us movement.
Dr Patty Lozano-Casal, programme manager at See Me, said, "It is estimated that mental health problems currently cost employers in Scotland £2 billion annually, between sick leave and recruitment when staff are no longer able to stay in their role.
"Mental health stigma and discrimination in the workplace often comes from a lack of knowledge. It can damage employees' confidence, limit their potential and prolong an illness. All of this harms the employer as well as the individual.
"Speaking to your employees about their mental health and creating a culture where people can talk openly will not only get the best out of people, but the different insights people can give can actually help achieve organisational goals.
"Our series of free online events offer an ideal opportunity for line managers, HR professionals and company leaders to find out more about different aspects which can improve wellbeing at work, while removing some of the barriers which are stopping people from speaking up about how they are feeling."
The next events are:
Thurs 28 Sep, 9.30am-11am Mental health inclusion at work: What does it really mean?
Wed 1 Nov, 9.30am-12.30pm Supporting conversations to reduce work-related stress
Thurs 14 Dec, 9.30am-11am Workplace mental health initiatives: How to get leadership buy-in
Register to attend by clicking here.