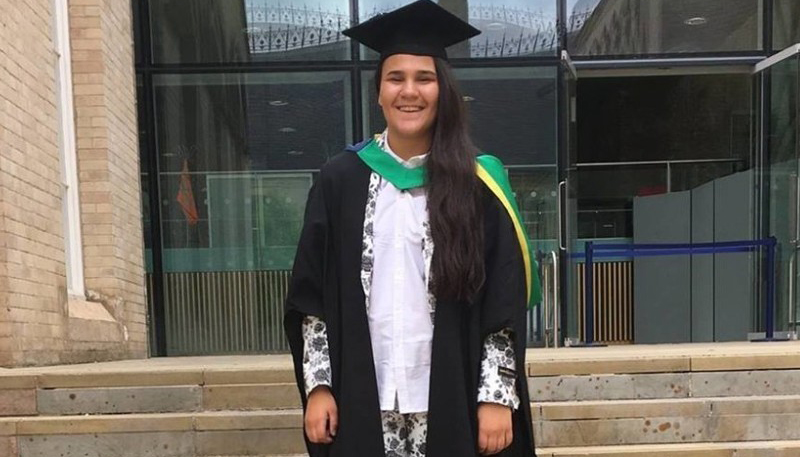 A return-to-work programme has been reopened for the second time with new opportunities in Glasgow.
Last year, Binnies, an RSK company, launched the STEM Returners programme to enable professionals to re-enter the industry after a career break.
It was so successful that the firm will hold another programme with 10 new positions at its sites in Chester, Redhill and Glasgow and will include roles such as geotechnical engineer, mechanical design engineer and project manager.
Jessica Panayiotou was one of the returners on the first programme and is now working as a project manager in the asset management team. Jessica graduated from Nottingham Trent University with a degree in business and economics and an MSc in project management, before working in the rail industry for two years. She felt, however, that the rail industry wasn't for her and decided to find a new role. Despite her experience of working on complex projects, the 'rigid' nature of STEM recruitment processes meant that finding a role was not easy.
Jessica (27) explained, "Specialising in project management rather than coming from an engineering background, for example, put me on the back foot a little. Mostly, you are employed based on industry experience, but I haven't worked in different industries. I was struggling to find a role that fitted my personality, my age and my 'limited' experience. I needed someone to take a chance and that's what STEM Returners did for me.
"This has been the most positive career move. I was feeling unconfident in my abilities, but the Binnies team has given me the boost and flexibility to deliver projects confidently. I feel empowered and I have never been happier in employment."
Keith Hamilton, principal consultant in the asset management team at Binnies, added, "The STEM Returners approach has been of real benefit to our team. The people who are taking part have already had real-world experience and know what is expected of them and therefore need less coaching or nudging to get into the groove, as opposed to graduates or people with less experience in the workplace.
"The opportunity to diversify our teams also gives us more flexibility in delivering projects. By broadening the skill base, opportunities that were maybe closed to us before are now more realistic. We are expanding into markets that are beyond our core business, so we need the knowledge and expertise from within those markets to help us deliver our services to them in the most effective manner possible. We are looking forward to running our second programme with STEM Returners."
STEM Returners will help source the candidates and support them with mentoring and careers coaching services.
STEM Returners was launched in 2017 by Natalie Desty after she saw how hard it was for people to return to science, technology, engineering or maths (STEM) jobs after a career break. The organisation works with companies to facilitate 12-week paid returnships, which allow candidates to be reintegrated into an inclusive environment upon their return to the industry.
"Sadly, experiences like Jessica's are common," Natalie commented. "The recruitment processes within STEM are still searching for a 'unicorn' candidate and do not consider people's transferable skills or willingness to learn, but our programmes aim to change that. We are delighted to be continuing our partnership with Binnies to support highly skilled people back into the industry they love.
"Only by partnering with industry leaders, like Binnies, will we make vital changes in STEM recruitment practices, helping those who find it challenging to return to the sector and improving diversity and inclusion."
Since STEM Returners first launched in 2017, more than 400 candidates have joined programmes across the UK. To view STEM Returners opportunities, visit www.stemreturners.com/placements.