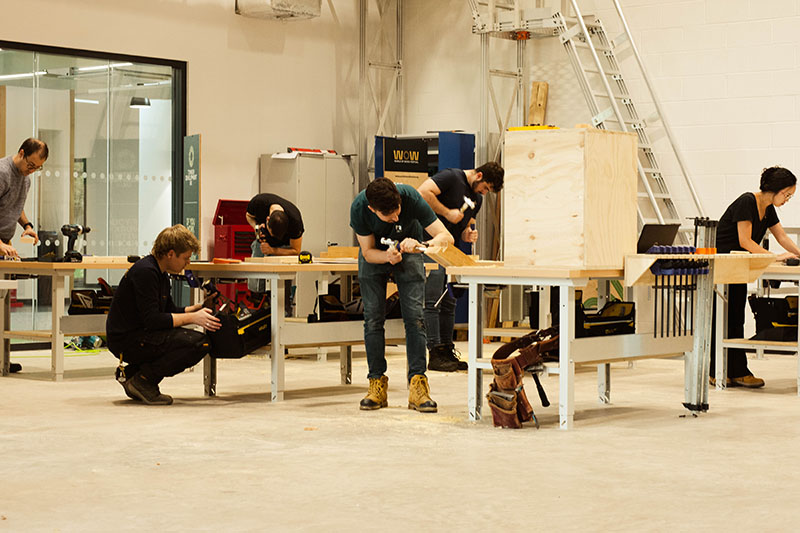 NEW Model Institute for Technology and Engineering (NMITE) has signed a formal agreement with Built Environment – Smarter Transformation (BE-ST) to 'catalyse' a nation-wide network of advanced engineering, manufacturing, and learning hubs.
The partnership is designed to enable best-in-practice knowledge and understanding to be shared and tailored by region based on the UK's varied archetypes, typologies and capabilities.
BE-ST and NMITE see the collaboration as the start of creating a broader network of partners who can create impact at scale. This is said to be already exemplified by existing partnerships with Timber Development UK and Edinburgh Napier University.
The approach will provide a framework for collaboration, with the goal of creating greater connectivity between local ecosystems to deliver sustainable built environment training on a national scale. Through this partnership, NMITE will be able to leverage BE-ST's experience of delivering skills development training and learn from its approach to establish a model on a national scale, while BE-ST will benefit from growing its network in the south of England.
Although the formal agreement is new, NMITE and BE-ST have been working together for some time. BE-ST has been involved in projects such as NMITE's Centre for Advanced Timber Technology (CATT). The new partnership will enable both new and ongoing work between the two organisations by providing greater staff mobility and knowledge sharing, particularly in relation to net zero.
Sam Hart, head of Modern Methods of Construction at BE-ST, said, "BE-ST and NMITE have a proven track record of working together to deliver impactful projects. Through this formalised partnership, we have a real opportunity to create a scalable model of regional learning hubs – a kind of basecamp for training in England – that we would like to see become a national asset."
Robert Hairstans, director of CATT at NMITE, added, "I'm excited to see that the partnership between BE-ST and NMITE now has the framework behind it to grow and sustain. Together, I am confident we can advance the development of problem-solving skills, innovative thinking, and career development opportunities through the establishment of collaborative regional hubs, capable of sharing best practice and tailoring it to the specifics of their regional contexts. In turn, this will support the accelerated decarbonisation of the built environment and the development of services, which would not be achievable if we were working in isolation."