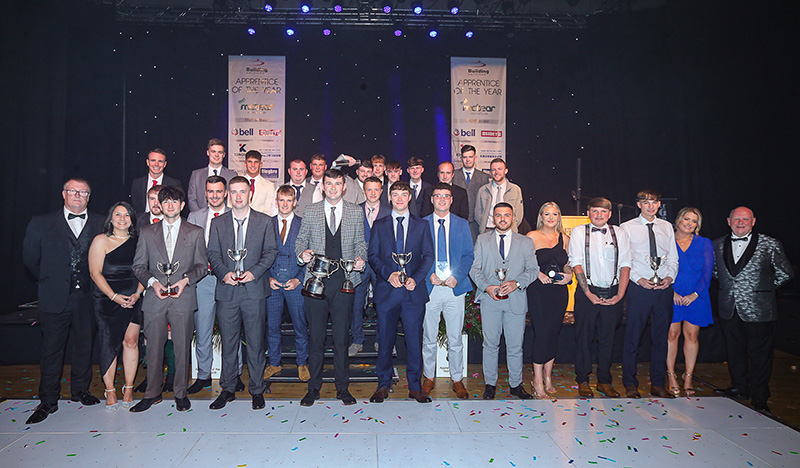 FIFE Council's environment and building services recently celebrated its Apprentice of the Year Awards 2023.
The awards are a celebration of the 'excellence, application, dedication, and endeavour' of those undergoing council apprenticeships, which include all traditional construction, mechanical and horticultural apprenticeships, and non-trade apprenticeships.
Service manager, Ross Grieve, said, "The council currently has 130 trade apprentices in multi-disciplines; and to be short-listed for these awards is a huge achievement. Our apprentice Programme is one that we are very proud of. It is always an honour to congratulate, and celebrate with, the award-winning future tradespeople each year. They have made extraordinary achievements this year in the organisation as well as achieving recognised external accolades in their respective industry."
Fife Council's spokesperson for housing and building services, councillor Judy Hamilton, added, "I would like to congratulate all of our apprentices across grounds maintenance, fleet services, housing and building services, on their outstanding achievements. We're very proud to showcase and celebrate their talent, commitment and determination.
"This sort of training gives them a fantastic start and life skills to help fulfil their potential, both in and out of the workplace. These apprentices have already made a significant impact across Fife, already helping to deliver essential Council services, whilst developing their own skills. Our Apprenticeship Programme is widely-recognised as a leading local government apprenticeship programme in the UK. We are very proud that we remain committed to delivering apprenticeship opportunities and developing a skilled workforce of the future."
The winners:
Housing Services Trainee Winner – Annabelle Latto-Downs
Housing Services Modern Apprentice Winner – Megan Ayling
Fleet Services Winner – Ryan Ndogaj (Landbased Engineer)
Grounds Maintenance Winner – Hamish Tait (Horticulturalist)
Building Services
1st Year Winner – Reece Grieve (Electrician)
2nd Year Winner – Oisin Knox (Electrician)
3rd Year Winner – Todd Arthur (Plasterer)
4th Year Winner – Ruaridh Strachan (Stonemason)
Overall Winner – Todd Arthur