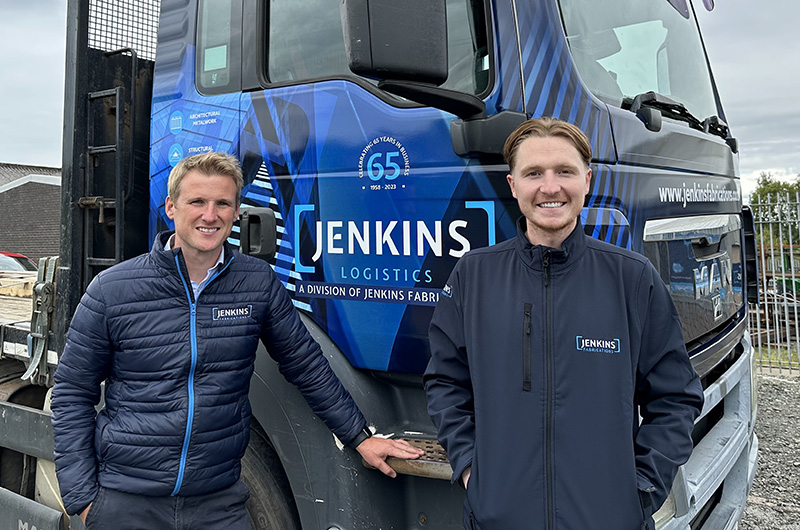 JENKINS Fabrications has announced the launch of a new logistics division through the acquisition of Sneddon's Logistics.
The new service, which will be branded as Jenkins Logistics and operate out of Jenkins' base at Falkirk, will support the company's own logistics requirements and also be marketed as a transport resource for businesses in sectors such as construction and timber.
MD Jonny Jenkins explained, "The past months have demonstrated the increasing but often un-met demand for fast, highly efficient movement of steel, timber, and other materials to support the productivity and smooth running of the construction industry, where timescales are crucial and everything is dependent on materials being delivered on schedule.
"It was evident to us that there were many gaps in the available service and we have therefore grasped the nettle and established Jenkins Logistics as a division of our business. As well as the service boosting the management of our own materials and products, the new division will stand alone as a logistics resource for businesses in the construction and other sectors.
"We look forward to supporting these businesses and to developing this division within our organisation."
Leading the logistics wing as transport manager will be Billy Sneddon, who ran Sneddon's Logistics for six years. He added, "Bringing the logistics service into the Jenkins business is an extremely positive development on all fronts. We will be adding increased efficiency to the delivery and transport required for Jenkins' growing workload and we will be offering that same important support to Jenkins' many clients and other contacts who have a demand for this service."