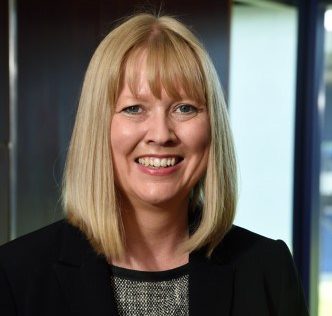 FIONA Hodgson, chief executive of the Scottish and Northern Ireland Plumbing Employers' Federation (SNIPEF), has said PM Rishi Sunak's announcement about the delay of several green commitments will further confuse public messaging and risk hesitation on the part of businesses to invest in net zero transition.
"In recent years, the UK's plumbing and heating sector has diligently retooled and upskilled to be green technology transition-ready," she said. "While this announcement offers industry and consumers a brief reprieve to help ensure the skills, infrastructure and cost efficiencies are all in place, it significantly impacts the many businesses that have made substantial investments to be policy-ready.
"The announced delays from Westminster will also have a cascading effect on the devolved administrations' low carbon ambitions, further confusing public messaging and embedding hesitation in business investment to the green transition.
"Moreover, it fundamentally ignores the vast economic advantages green technologies derive – from potential consumer cost savings of £25-36 billion, £70 billion in export opportunities, and £100 billion of inward investment.
"The UK has an opportunity to lead the world in green technologies. Weakening our resolve jeopardises our global standing and ignores the rich economic landscape these initiatives bring."
Jenny Curtis, MD at Vattenfall Heat UK, said that with one third of greenhouse gas emissions in the UK coming from heating homes and buildings, delaying the phase-out of gas boilers risks removing the incentive for building owners to switch to lower-carbon alternatives.
She added, "The UK cannot afford to stall the deployment of low carbon heating by sending mixed messages about the future of fossil fuels. Companies will stop investing and the establishment of the supply chain and skills base that we so desperately need will fail to happen."
Actuate UK, an alliance of trade bodies from across the UK engineering services sector, warned that the PM's announcement signals unpredictability and creates uncertainty for businesses in the engineering services sector investing, or looking to invest, in net zero transition.
The organisation did, however, welcome the specific increase in the boiler upgrade scheme to £7,500.
Julia Evans, BSRIA CEO and chair of the Actuate UK Net Zero Group, said, "The Prime Minister's latest policy announcement will undoubtedly shake the confidence and plans of many businesses and consumers alike. Changes in the timescale and any dilution of Government's net zero policy risk damaging the strategic direction and investment already made by both large companies and by the hundreds of SMEs in our sector that have already created their business plans based on the 2030 target.
"We need a coherent approach across political divides, if we are to achieve economic growth and global competitiveness in this area."
Paul Reeve, ECA's director of CSR and deputy chair of the Actuate UK Net Zero group, added, "There is still opportunity if we use our time to good effect. Government should concentrate its efforts, immediately and throughout the run up to 2035, to decarbonise and develop the grid and build a UK EV charging infrastructure that is fit for purpose."