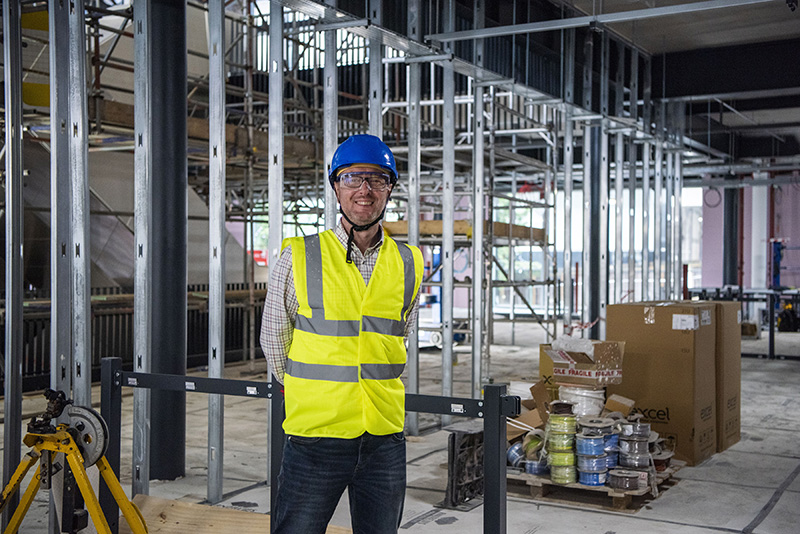 GREEN Box Thinking has announced the appointment of Richard Tucker as associate director.
Mr Tucker, who has more than 20 years' experience in environmental management, joins the specialist construction sector carbon management consultancy from his role as sustainability advisor at Legal & General Modular Homes.
Holding a master's degree in environmental law and science, Mr Tucker also has experience at National Britannia, QDS Environmental, the Environment Agency, Blue Sky Environmental, GLEEDS, Yonder, and GWP Project Services.
He will now play a senior role in developing and seeking to deliver the services of Green Box Thinking, which was founded last year, to construction businesses across Scotland.
Green Box Thinking guides and provides practical help to construction industry professionals – including architects, developers, and investors – on all aspects of carbon emission management. Its specialisms include advising on 'demanding but achievable' targets – at company or site level – and verifying clients' emission evaluation procedures.
The organisation also counsels on and actions the purchase of appropriate carbon credits. These can be used to balance and offset any remaining emissions after all possible design measures, such as using environmentally friendly building materials or managing on-site operations astutely, have been implemented. The firm explained that this is because the credits are effectively investments in projects proven to deliver environmental benefits.
Green Box Thinking added that its involvement in construction projects 'regularly allows clients to reduce emissions dramatically, often to their targets of net zero, and save significant sums of money, through material costs being reduced between the detailed design and practical completion stages'.
Following his appointment, Mr Tucker commented, "I'm delighted to be joining Green Box Thinking and looking forward to working with Scottish construction businesses for a number of reasons. The most important is decarbonisation, which couldn't be a more vital or urgent quest for humanity overall, as the recent horrific wildfires in Hawaii, USA, and British Columbia, Canada, for example, demonstrate.
"But, more than that, the built environment is easily the biggest source of carbon emissions, both in Scotland and worldwide. The construction industry north of the border has therefore, in my view, been crying out for an organisation like Green Box Thinking, which offers a unique combination of experts steeped in the sector's highly specialist circumstances and top-quality client service."
Welcoming Mr Tucker to Green Box Thinking, founder and MD Rob Gill, said, "Richard is a vastly experienced and dedicated sustainability professional. I have no doubt his substantial expertise and highly customer-friendly approach will prove invaluable, both to our clients and our business in the time ahead."