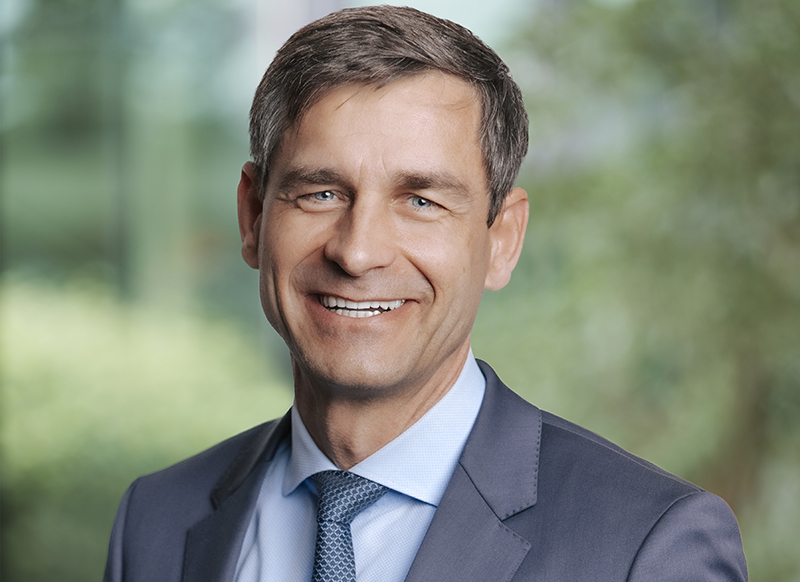 Robert Hauser, CEO of Doka GmbH, explains why the firm's introduction of a product carbon footprint KPI marks a significant shift towards a more sustainable industry
TODAY, many parameters must be considered when choosing the right formwork or scaffolding for a construction project. For example, the size of the formwork, its weight, the materials used and their quality, and of course price and availability.
I can now tell you that one more parameter will soon be crucial going forward – data on the greenhouse gas emissions (GHG) of each product, the product's 'carbon footprint'. We at Doka believe this will become more and more important in the coming years.
Along with other key figures, the product carbon footprint will soon become an essential part of the decision-making process when buying or renting formwork and scaffolding products.
The Product Carbon Footprint, or PCF, is the total amount of greenhouse gas emissions that occur during the life cycle of a product. It is a figure that is an indicator of a product's contribution to climate change. The significance of the Product Carbon Footprint has greatly increased, not only impacting the construction industry but companies across various industrial sectors.
We expect it to become one of the crucial metrics for companies in the very near future because there is a growing awareness of the importance of sustainable products among stakeholders such as construction companies, developers, investors and society as a whole.
Legal requirements are also being developed across Europe to ensure companies disclose their environmental and social responsibilities and performance within their supply chains. Companies need to be able to calculate their own overall footprint and understand how much of it comes from the products they use.
Doka's introduction of a Product Carbon Footprint KPI in 2022 marks a significant shift towards a more sustainable construction industry. What prompted this move? The driving force behind our PCF KPI was our outside-in view: Climate change is one of the greatest challenges of our time and the construction industry is responsible for almost 40 per cent of global GHG emissions.
This means that we are not talking about a small share in the global problem – our industry is one of the sectors with the largest carbon footprint.
As a company with 150-year history, we have a generational mindset and we believe that we can only be successful if the environment in which we operate thrives. That's why we're focusing on driving change. In our new 2021 Group Strategy, sustainability together with digitalisation is our core goal.
For us the Product Carbon Footprint is a means to measure our impact and therefore an important part of achieving our ultimate sustainability goal of net zero emissions by 2040.
The Product Carbon Footprint is a baseline measurement that helps us identify the key GHG levers. It enables us to take targeted action to effectively reduce the greenhouse gas emissions of our current product portfolio.
We are also incorporating our findings from the PCF in new developments. At the same time, we can use this knowledge to help our customers become more sustainable themselves.
In concrete terms, this all means that with Doka, our customers can now also access transparent data on the product carbon footprint of around 6,000 Doka products. Providing the ability to compare and choose the product with the smaller footprint, thereby improving their own carbon footprint.
Doka's Product Carbon Footprints demonstrate the fusion of data and action. By offering data that transparently showcases the total greenhouse gas emissions generated by a product across all its relevant material life cycle phases, Doka empowers its customers to make evidence-based decisions affecting their own company's sustainability.
So, for the first time, customers receive information that they can use to reduce a construction project's total environmental footprint. This data-centric approach aligns well with the broader trend of digitalisation and its potential to drive sustainability.
The availability of accurate carbon emissions data empowers construction companies to navigate evolving regulatory regimes and requirements, as well as the demands of construction tenders that increasingly require the use of environmentally friendly practices.