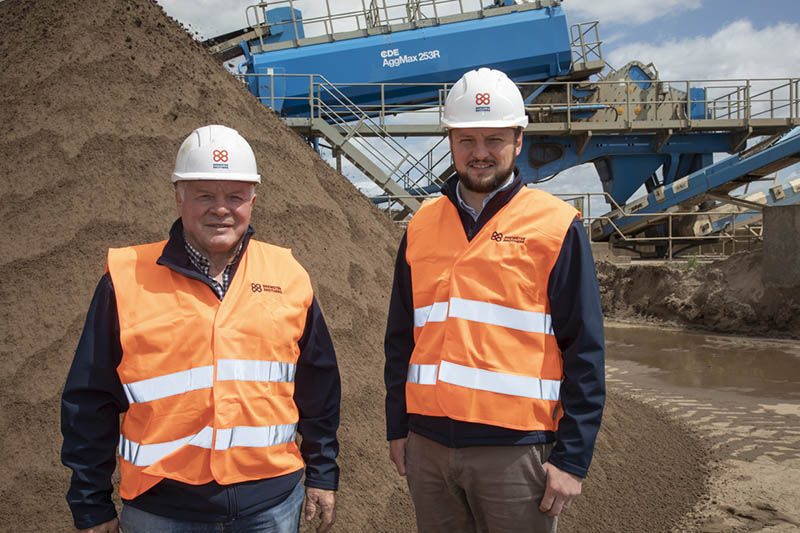 RESOURCE management specialist Brewster Brothers has become the first in the UK to achieve an Environmental Product Declaration (EPD) for recycled aggregates.
The intention is to be able to report and compare independently verified data about the environmental performance of products from extraction to end of life. An EPD gives a firm's customers access to 'accurate and transparent' environmental impact data for their own sustainability reporting.
The EPD is achieved after carrying out a Life Cycle Assessment, which typically takes into consideration the full chain from material extraction to manufactured product, the usage stage, and then end of life.
As well as the EPD, and in order to make it easier for Brewster Brothers' customers to assess the carbon savings of using their products versus virgin aggregates or other recycled equivalents, the firm has created its own carbon calculator which can be found here.
The construction, demolition and extraction industry is said to generate half of Scotland's waste, 40% of the nation's carbon emissions, and is responsible for 50% of the natural resource consumption. Recycling waste from the sector through Brewster Brothers' wash plant recovers 100% of the soil, sand, gravel, and stone, which are reprocessed into high-value products.
Over the five years of its operation, Brewster Brothers' plant near Livingston has diverted over one million tonnes of construction, demolition and excavation (CDE) waste from landfill and created more than 750,000 tonnes of recycled aggregates.
The company recently announced plans to open a second site later this year at the disused Gartshore brickworks near Cumbernauld. The new plant will serve construction sites, housing and utilities developments in the western central belt, keeping the carbon footprint to a minimum as it transports materials to and from its customers. The new site is expected to divert a further 300,000 tonnes of CDE waste per year from landfill.
Scott Brewster, MD of Brewster Brothers, set up the business in 2017 alongside his father, Alex Brewster, with recycling and reuse of aggregates its sole purpose.
He said, "The success of Brewster Brothers demonstrates that customers, and the construction sector that serve them, increasingly appreciate the need to move toward more sustainable and circular practices. The fact that our recycled products now have an EPD makes it easy for our current and potential customers to calculate the carbon footprint of the products they get from us.
"That in turn helps our customers to transparently demonstrate their own environmental credentials to their own customers."