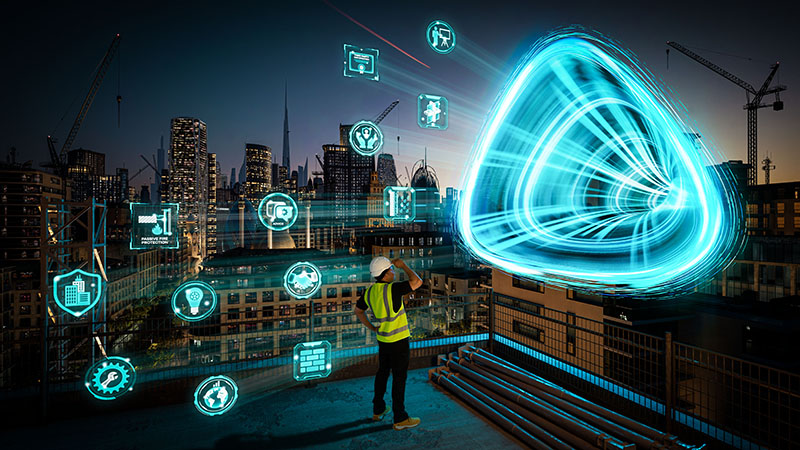 This article contains paid-for content created in collaboration with Siderise
When it comes to life safety in the built environment, it is essential to ensure construction products are tested to standards relevant to their application and that they are installed correctly. This is particularly important for the passive fire protection measures used for compartmentation, which must be considered at every stage in the construction journey – from design and specification to installation sign-off and handover.
As global experts in passive fire protection for the building envelope, Siderise Insulation not only supports this holistic approach to passive fire safety, but recognises its responsibility to actively champion best practice throughout. This is why it has launched its Go Beyond® campaign.
This new brand initiative highlights how Siderise seeks to Go Beyond® simply manufacturing cavity barriers and firestops. Its high-performance, robustly tested, and third-party certified products and systems are underpinned with extensive technical support and services, as standard, to encourage best-practice specification and installation, and promote higher building safety standards across the globe.
This starts with the products and systems themselves, which are comprehensively fire tested to national and international standards— with over 280 large-scale system tests and more than 150 fire resistance tests across 300+ products to date. This diligent approach to testing has been further fortified with a £1 million investment into its very own Innovation Centre. Operational from January 2023, it features a specialist fire test furnace, allowing it to conduct R&D in a secure environment, expand the scope of use for its products, enhance its quality control procedures and engineer more bespoke solutions than ever before.
However, even the best passive fire protection can underperform if not specified and installed properly. To equip stakeholders with the right information and guidance, Siderise has developed one of the most well-resourced and highly trained Technical Services teams in the industry. With a huge amount of product test data and decades of experience at their fingertips, they offer free assistance, including specification advice, detailing and engineering judgements.
This technical support continues onsite, with its dedicated Site Services team. In addition to providing project-specific advice, the team were the first in the industry to have their Product Installation Training delivery method certified to ISO 29993: 2017 and in the last year delivered training to over 2,000 people and conducted over 1,350 site visits – helping to improve the competency of the workforce on the ground.
As part of their enhanced services offering, they also offer free installation inspections, either in-person or remotely via the revolutionary Siderise Inspection App— a mobile app designed to enable installers to capture their installations and generate a report that can be carefully checked by Siderise technical engineers offsite. This also provides a valuable digital record of these hidden elements once the build is complete, supporting the vital 'golden thread' of information which can be passed over and used to inform any future maintenance or building work.
Chief Executive Officer, Adam Turk, explains how Go Beyond® defines Siderise Insulation:
"When it comes to fire safety, we know that doing 'just enough' is never enough. Go Beyond® not only describes what we see as our role in the passive fire protection arena, but communicates the true value of partnering with us. Siderise has always sought to deliver a service beyond what is expected from a construction product manufacturer.
"With Go Beyond®, we are renewing our commitment to enhanced levels of service and communicating our understanding of our duty as experts in this life-critical field of construction. We openly provide trusted product information to the market, and share our knowledge, wisdom and insight to help build competency and raise the bar for a better, safer global built environment for all."