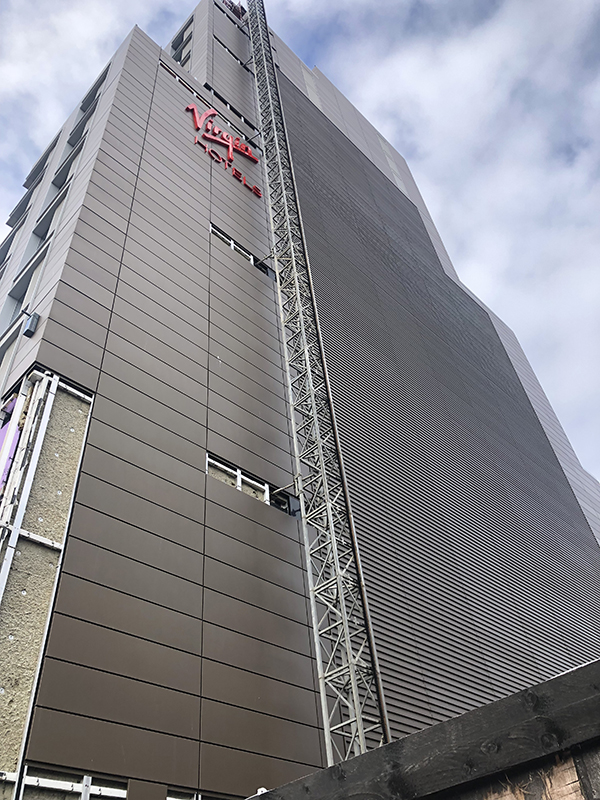 CUMBERNAULD-based MSP Façade Solutions has revealed how the firm helped breathe new life into a well-known Glasgow high-rise building following an extensive re-clad project.
The new Virgin Hotel is located on Glasgow's Clyde Street. Unused for many years, the building has been completely renovated and, according to MSP, highlights how 'sensitive' renovation, including total recladding with solid aluminium panels, can revitalise buildings that may otherwise have remained derelict.
The business manufactured a range of solid, non-flammable aluminium cladding and accessories in a selection of specialist powder coated finishes. All fabricated and PPC-coated at the on-site facility, the façade element of the project was undertaken in 2022 and involved numerous panel types including interlocking plank panels, horizontal trays and perforated panels.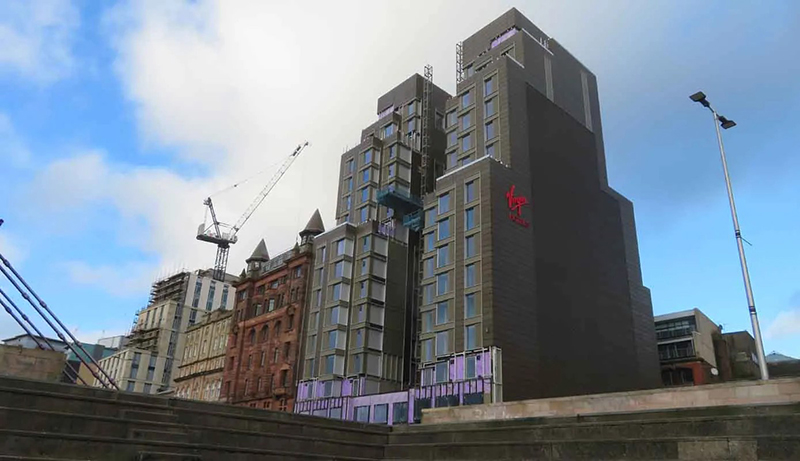 The job also demanded the production of capping flashings, window surround flashings and general ancillary flashings.
MSP explained that while the project involved a significant amount of 'to-the-millimetre' bending, welding, cutting, punching and drilling, colour finish was another key factor.
Gillian Thomson, branch manager at MSP Façade Solutions, said, "Working with our sister company Prism, we were able to provide cladding in four different specialist colours – Akzo Nobel's Anodic Ice and Anodic Bronze as well as Syntha Pulvin's Anodite Beige and Anodite Bronze. This ability to seamlessly provide cladding fabrication and PPC under one roof was crucial to the smooth delivery of this iconic project."
Virgin Hotels Glasgow boasts 242 rooms, meeting and event space, and multiple places to eat and drink, including Virgin Hotels' flagship restaurant Commons Club.