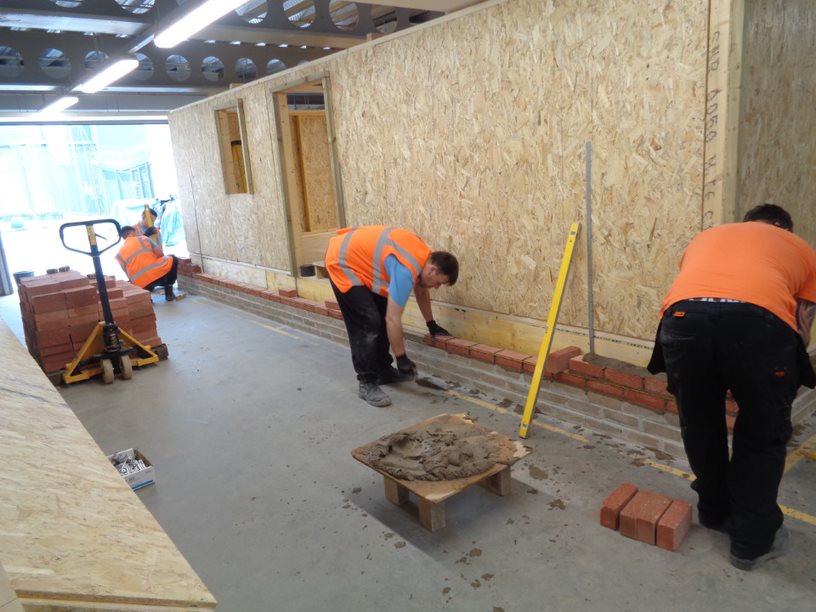 HMP Perth has joined forces with Robertson Construction and Dundee and Angus College to help those in its care and extend their practical learning through a 12-week Construction Skills Academy programme introducing individuals to housebuilding skills.
HMP Perth identified an opportunity to try something new when individuals expressed an interest in obtaining construction experience. With the requirement high in the construction market for labour and the opportunities this could present on release, the Academy was founded.
Robertson Construction was approached to assist with the training requirements and in discussion with SPS and Dundee and Angus College, the project started in May 2023. Participants learned all aspects of housebuilding and constructed a demonstrator house within an area of HMP Perth.
Robertson provided the materials and supplied a member of staff to assist with practical lessons. Dundee and Angus College supported the development of the project, and their students provided the timber frame for the house.
Lillian Burns, head of offender outcomes, HMP Perth, said, "Robertson Construction in partnership with Dundee & Angus College have embraced and driven this initiative beyond what we could have imagined. Collaboratively, we have put together a 12 week 'Introduction to Construction' programme for people within HMP Perth. The benefits of this partnership and the time and effort put in by all, including the first cohort of men, is outstanding. Not only does this give people in custody skills and employment opportunities but also hope they could be employed in the construction sector on release."
One of the Academy participants said, "It has given me the confidence to try new things that I thought I could never do, and it has now given me a chance to use what I have learnt in this course to get myself out of this bad cycle of my life and given me a chance to gain employment when I'm out of prison. It has shocked me to what I can actually achieve rather than giving up."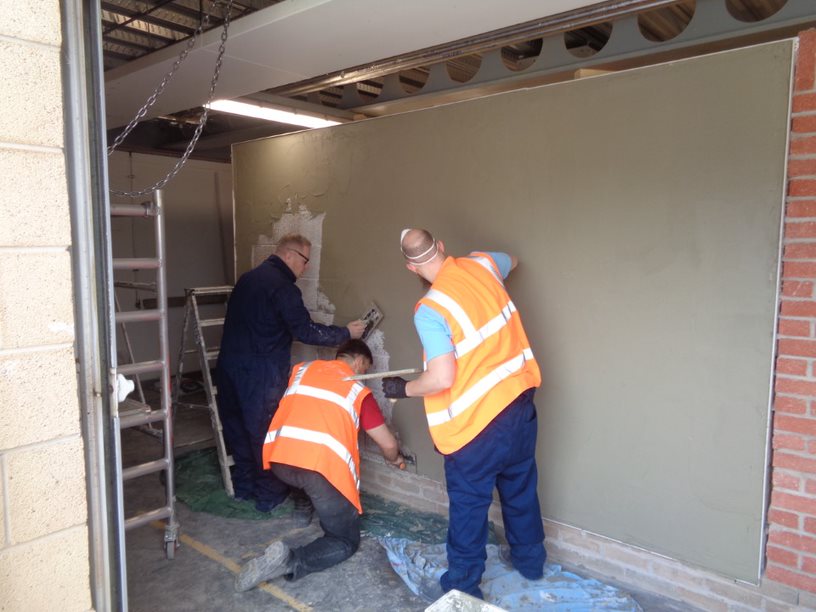 Kevin Dickson, MD, Robertson Construction Tayside, added, "The Scottish Prison Service approached us about assisting with some training to help residents get work ready.  Following further discussion and working alongside Dundee and Angus College, we have jointly created a Construction Skills Academy which sees the building of a house introducing participants to a number of trades across the construction sector.
"Students from Dundee and Angus college helped manufacture the timber frame, whilst our dedicated supply chain partners provided other materials and support, to deliver a meaningful programme which equips participants with basic skills that we hope will assist them in gaining employment. As part of the work that we do, we seek to create projects within communities that contribute to community wealth building through training and employment.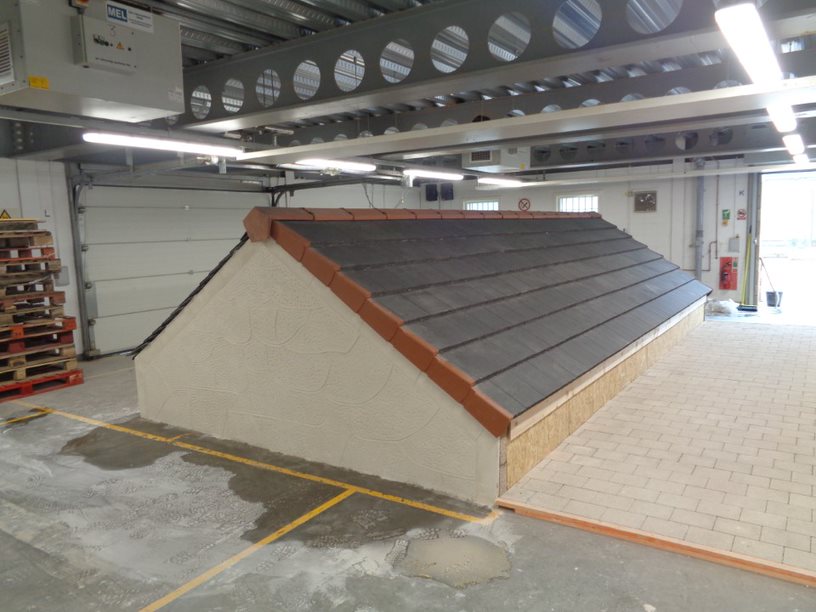 "The house has been designed in order that 80% of the materials can be recycled in order that the programme can be run repeatedly with more participants having the opportunity to gain new skills. We look forward to continuing our relationship with Scottish Prison Service and providing employability skills for participants."
Another participant said, "I heard about the construction academy and having been in the building trade for over 35 years I wanted to find out more about it. I was really taken aback when I found out they were planning to build a complete house. I would recommend this course to everyone especially as there is so many job opportunities in the building and construction trades. I really hope other prisoners and sponsors can see the potential in the course which could help fill the labour shortage in the industry as there is a lot of hidden talent in prisons waiting to be found as I learnt on this course. I hope I can maybe come back for parts of the next course to peer mentor others and also perfect the new skills I have learnt."