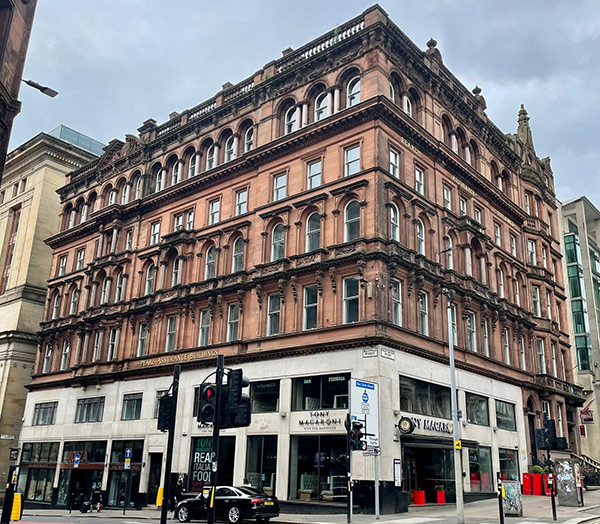 M&E specialist A. Alexander Group has been appointed to deliver mechanical, electrical, fire and security services for a new Glasgow city centre hotel called The Address Hotel Glasgow.
The Address Collective is a boutique Irish brand and the hotel is the company's first Scottish location.
Situated at the corner of West George Street and Renfield Street, the four-star hotel, presented over eight floors, will feature 91 bedrooms alongside spa facilities and a gym, two restaurants and a bar, and is scheduled for handover in November.
Dating back to circa 1896, the building was designed by architect James Thomson and whilst the exterior façade will be retained, a complete interior refurbishment is being undertaken by Diverse Projects.
Stewart Alexander, MD of A. Alexander Group, said, "It's great to be working on a such a landmark and historic building but such heritage presents its complexities when carrying out M&E works on an older building. We're delighted to be on board and can't wait to see the hotel complete in the autumn."