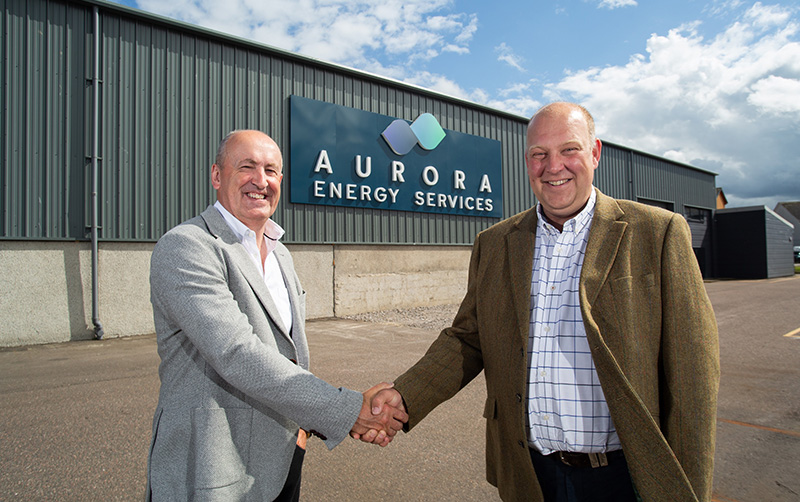 AURORA Energy Services has completed the acquisition of lifting and inspection firm Northern Marine Services (NMS).
NMS is a provider of non-conventional lifting, inspection, logistics and marine services with customers including SSE, Subsea 7 and a number of wind farm, hydro power, telecoms and rail network clients.
Founded in 2017 in Wick, Caithness, by Alasdair Noble, he will continue to lead the rebranded Aurora NMS as lifting & marine services director.
Supported by fresh investment, Aurora NMS will roll out its services across the UK and expects to create up to 10 new jobs or trainee positions in the next three years.
Aurora's Inverness facility, which also hosts the Highlands' only renewable energy training centre, will supplement NMS's Wick operation as well as 'enhancing' mobilisation times on client operations.
Aurora CEO Doug Duguid said, "Alasdair Noble has built an excellent business across a number of diverse sectors and NMS's strong track record in renewables aligns well with our own ambitions of becoming a leading energy services provider. Aurora will invest capital in NMS to strengthen its regular and specialist lifting equipment and vehicle assets and provide an infrastructure to introduce its unique offering to a wider client base out with its north west Scotland heartland.
"We will also put resources into recruiting staff and offering trainee opportunities in and around Wick, which as a Scottish business is an important element of our overall growth strategy.
"The strong links NMS enjoys with major wind farm operators and in the infrastructure sector is something that we can support and strengthen, and we believe Aurora's growing reputation in those areas can, in turn, act as a springboard for continued success."
Alasdair Noble, whose background was in the marine industry before focusing on specialist transport and lifting, added, "We are finding that many utility companies, which are an important part of our client base, are more comfortable dealing with larger businesses. In becoming part of the Aurora group, we now have that scale and financial and organisational backing which utilities are seeking, and we believe this will take the business to a higher level.
"With investment from Aurora, we can drive forward the business in ways which were simply out of reach previously, and we are excited that we will be able to offer opportunities for the local workforce in Wick not just locally, but internationally, as Aurora NMS grows its market share and geographic reach."
This is Aurora's third acquisition of Scottish businesses following the purchases of Huntly-based offshore services and fabrication company R&M Engineering, and rope access and training specialist Inverness Access Training Services.
Aurora's plan is to create a £100 million turnover international energy services business over the next five years by 'mirroring and supporting' the energy industry's transition from oil and gas and by developing a strong presence in wind, solar, hydrogen, carbon capture & storage, pumped hydro and waste to energy sectors.
Aurora has committed £750,000 to establish The Renewable Energy Training Centre in Inverness which will offer safety training and technical courses for onsite renewables operations, and re-skilling programs for workers looking to transition into renewables sector jobs.
Aurora has also invested in developing a full design engineering function at its headquarters in Inverness, plans for further expansion in Blyth and Great Yarmouth in the coming months, and is working on its first international acquisition.
The value of the NMS deal has not been disclosed.