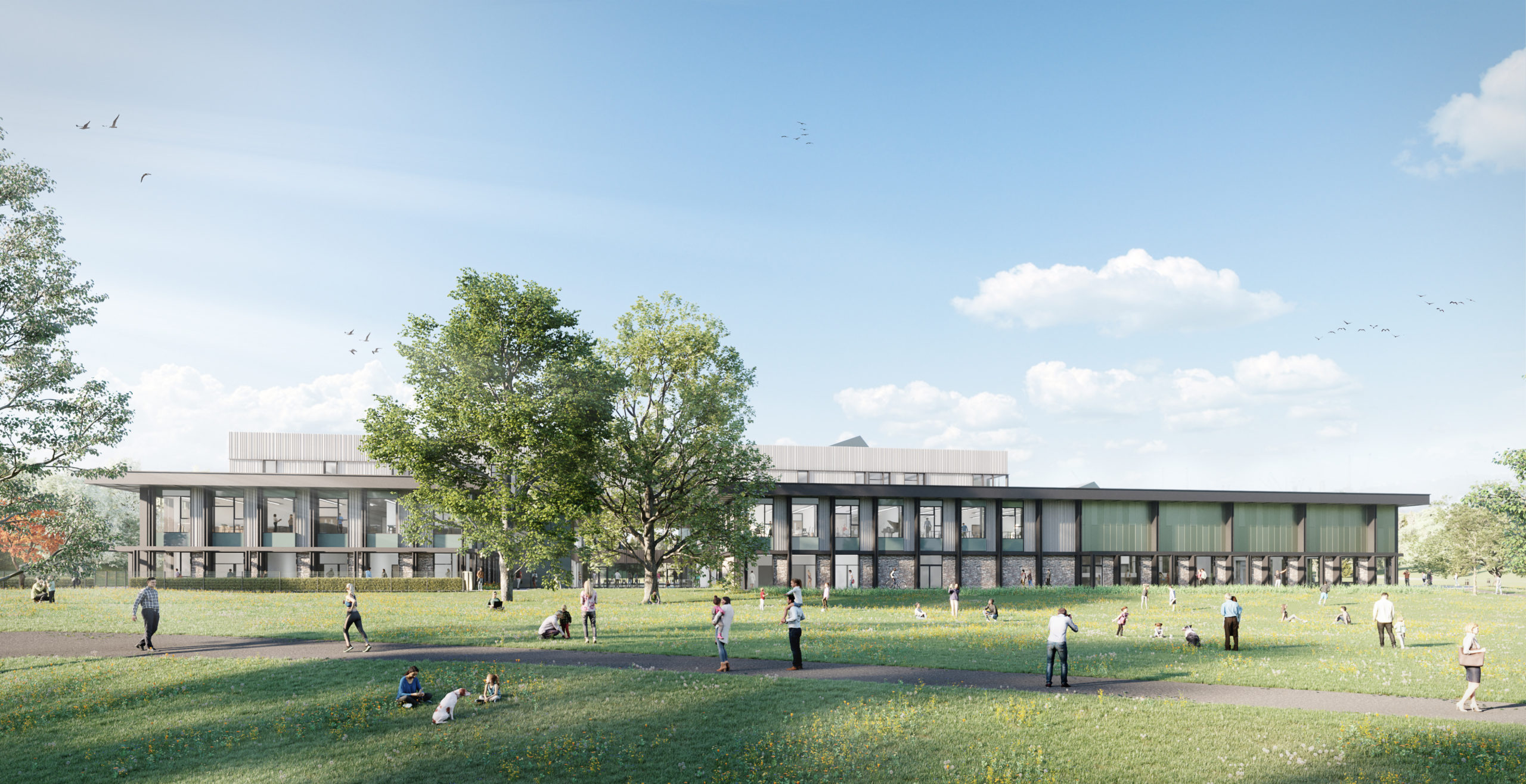 MORRISON Construction is set to begin work on the build of the new Galashiels Academy.
The project budget for the build stands at £64.5 million, following an 'extensive' process of market testing which took place over a period of months to determine the cost of construction.
Scottish Borders Council said the build will see the creation of a modern and flexible learning environment which will also provide versatile spaces for use by the wider community.
Internally, it will feature core teaching and community spaces arranged around a 'vibrant' central spine through the building encouraging collaboration, creativity and socialising. A variety of sporting facilities will also feature, including a swimming pool, 2G Hockey Pitch, 3G Rugby & Football Pitch, grass football pitch, covered tennis courts, and 100m running track.
The new school will sit on the existing Galashiels Academy site, as well as part of the town's Scott Park. This was confirmed in June by the local authority following a statutory consultation with the local community.
A 'significant' re-imagining and expansion of Scott Park has been included within the plans, with the provision of new play park facilities, additional greenspace, and improved connections with Gala Policies and Gala Hill woodland.
Hub South East was appointed as a development partner, overseeing the project throughout the construction phase alongside primary contractor Morrison. The project remains on track to be completed and open to students by December 2025, the council said.
Councillor Leagh Douglas, executive member for education & lifelong learning at Scottish Borders Council, said, "I am delighted that we are now able to progress this particular project to deliver a world-class educational facility for Galashiels to the construction phase. It is extremely positive news for the wider Galashiels community to know that the project is on course as planned and will open to our young learners by 2025.
"Once open the new facility will provide a well-balanced mixture of learning spaces to provide students with the very best education that will offer every opportunity to them in later life. Combined with this, it will also act as a vital community hub."
Roddy Clark, operations director for Hub South East, added, "I'd like to congratulate all parties involved for the work that's been done in developing plans for the new Galashiels Academy and achieving the key milestone of contract close. Reaching the position where we can start main works on site is an exciting step in the journey to a new inspiring learning space for pupils, as well as the delivery of an asset for the wider local community. This further cements the strong partnership between Hub South East and our partners in Scottish Borders Council and we look forward to progressing the build and ensuring the realisation of a range of local benefits and social value."
David Ewing, MD of Morrison Construction Building Central, said, "As a business, we have a strong track record in delivering high quality new schools across Scotland, and we are looking forward to working together with SBC and Hub South East to create a fantastic new educational facility that will benefit students, staff and the wider community of the region."