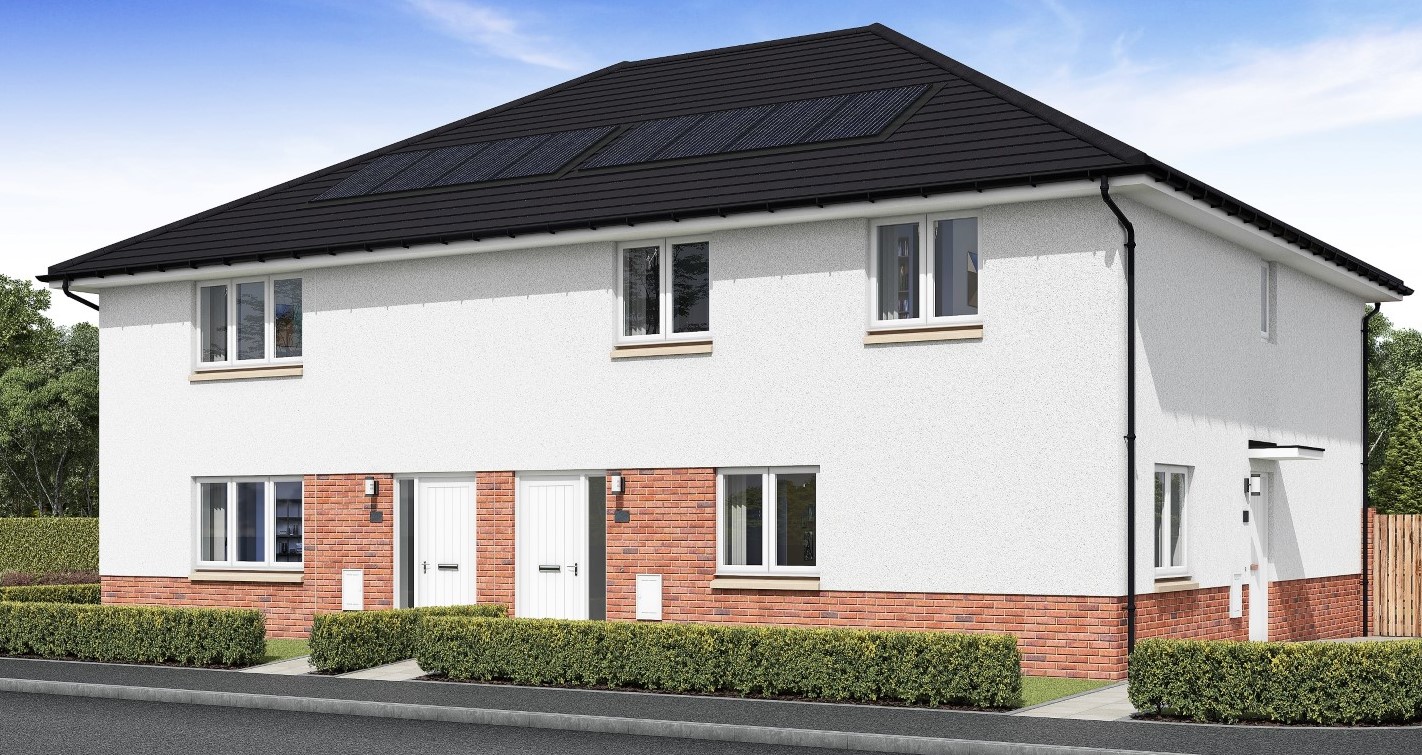 DONALDSON Timber Systems (DTS) has launched a house range comprising 18 core house types including cottage flats, bungalows, detached, semi-detached, and terraced properties of varying sizes.
The firm said it worked closely with experienced architects and planning consultants and designed the range in conjunction with a UK housebuilder to ensure the house types met regulatory housing needs across the country.
The homes are designed to maximise the benefits of Design for Manufacture of DTS' Sigma II closed panel timber frame system, as well as the site installation for both the superstructure and all follow-on trades. The specified components are also said to be consistent, using a 'limited' range of window sizes and uniform bathroom and WC setting-out to ensure the efficient procurement of materials from a variety of manufacturers.
DTS added that each home incorporates individual design flexibility to allow for changes like the addition of showers in ground floors; built-in wardrobes; additional kitchen storage; and space for air source heat pump hot water cylinders, so they are future-proofed for adaptions to suit lifestyle changes or improved energy efficiency.
John Smith, technical director at DTS, said, "We are working closely with the wider housing sector to drive continued quality and performance standards, and our new house range provides both to the market. We conducted extensive research in the sector across the UK to understand the needs of residents, developers, planners, and all relevant regulations, and these house types provide homes that are designed to offer maximum flexibility while meeting all space standards in the most efficient way possible.
"Sustainability and efficiency are also key to the sector, both for speed of build and longer-term performance for residents. Our timber frame system's fabric-first approach comes with embodied carbon calculations and PMV assessment for each house type, to ensure sustainable, resilient, and affordable homes that efficiently meet the current build regulations and can be easily and simply updated to achieve the requirements of the Future Homes Standard."
The range is supported by a suite of architectural design information with Level 1 BIM models. DTS revealed it is also developing further supporting information, including SAP calcs, specifications, schedules and build costs for the full range.