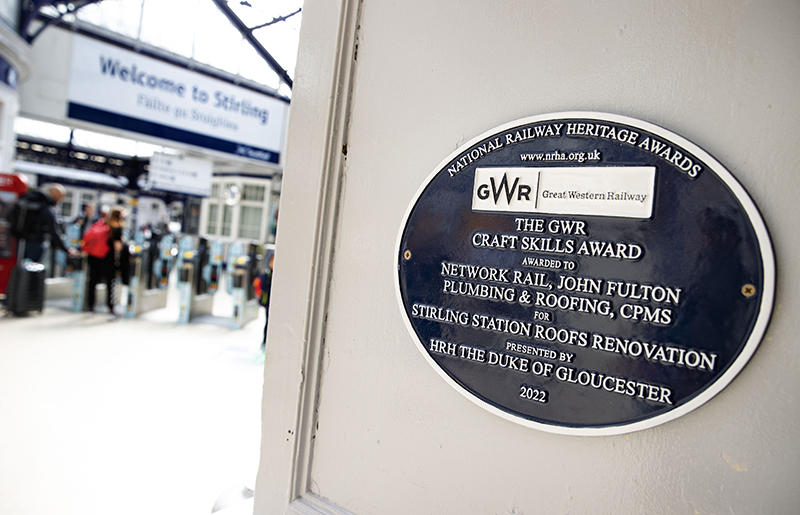 THE award-winning craft skills used on the repair of Stirling Station's roof have been officially recognised with a plaque unveiling.
The Great Western Railway Craft Skills Award, which recognises the best use of traditional craft skills in the restoration of a building, was awarded to the Network Rail team responsible for the roof work.
Work commenced in February 2021, after 'significant' areas of slate had eroded or been damaged with water ingress in the century-old grade A listed station building. Engineers had to remove the existing roof coverings, inspect the timber and, where necessary, repair or replace part of the roof. New lead was also installed, and reclaimed slate was used in all public-facing sections of the roof.
Inspections and repairs were carried out on the rotunda, which sits in the centre of the main station. The section was fully stripped of all lead and clad in new lead. It was that part of the work that the award recognised due to the skill and craftsmanship required.
Repairs were also carried out to existing chimneys that had become damaged by weather over the years. Upon completion of the work in November 2022, the project received the prestigious award in recognition of the skills involved.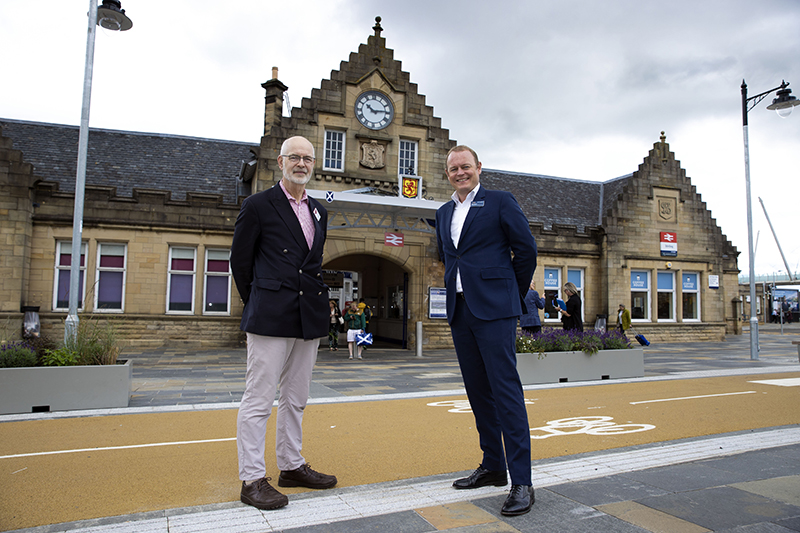 Alex Hynes, MD of Scotland's Railway, said, "Winning this award is fantastic as it clearly demonstrates that our teams have the skills and resources to successfully and sympathetically manage heritage buildings. We have demonstrated that we are able to give heritage buildings due care and attention throughout the full development of a project.
"These are skills that we utilise across a number of our listed buildings, including Wemyss Bay and Troon stations. Preserving our historical structures is essential and allows us to ensure that they bear witness to generations to come."
Andy Savage, chairman of the National Rail Heritage Association, added, "It's really special to be here today to see the completed work at Stirling station and acknowledge the great work that the team did.
"It is critical that our historic buildings are preserved and join us in the modern era. They are great examples of architecture and we can learn so much from their design.
"From seeing troops go off to fight on the front in the first world war, to soldiers returning to their families, Stirling station has not only been of importance to the local community but also the British military in times of need. We look forward to seeing it continue to serve the community for many years to come."