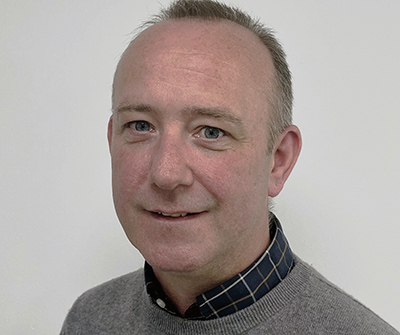 MORRIS & Spottiswood has appointed Richard Oldfield as retail sector director in a move designed to support the growth of the construction firm's retail services.
Richard has more than 25 years' experience in the construction industry across civil engineering, retail construction, and fit-out with some of UK's largest supermarkets and retail chains. He was most recently construction director at Sigma.
As retail sector director, he will be tasked with helping to grow and develop the Morris & Spottiswood retail team.
The business can provide retail customers with an offering that includes feasibility planning; architectural and design services; energy saving solutions; and the delivery of all aspects of the project, from M&E to fit-out.
Gordon Clyne, MD at Morris & Spottiswood, said, "We're excited to bring Richard into our team as we continue to strengthen our retail business. High streets across the UK are working hard to recover from the impact of Covid and the cost-of-living crisis, so it's crucial that retailers can continue to trade whilst carrying out refurbishment projects or essential works.
"As experts within live environments, we know what's needed to create a space where our teams can work, whilst customers shop in safety and with minimal disruption. Richard's knowledge and experience will ensure this work continues at the level customers expect, while growing our network of clients across the country."
Richard Oldfield added, "I'm delighted to be taking on this new role at Morris & Spottiswood during such an exciting but challenging time for the retail sector. With increased competition from online retailers, bricks and mortar outlets can't afford to be complacent, whether that's in terms of the look and feel of their stores or driving their net zero initiatives.
"While many people associate Morris & Spottiswood with a range of commercial projects, not everyone is necessarily aware of the fantastic work we deliver in the retail sector. I'm looking forward to increasing awareness and working with our clients, both old and new, on many innovative and inspiring retail projects going forward."