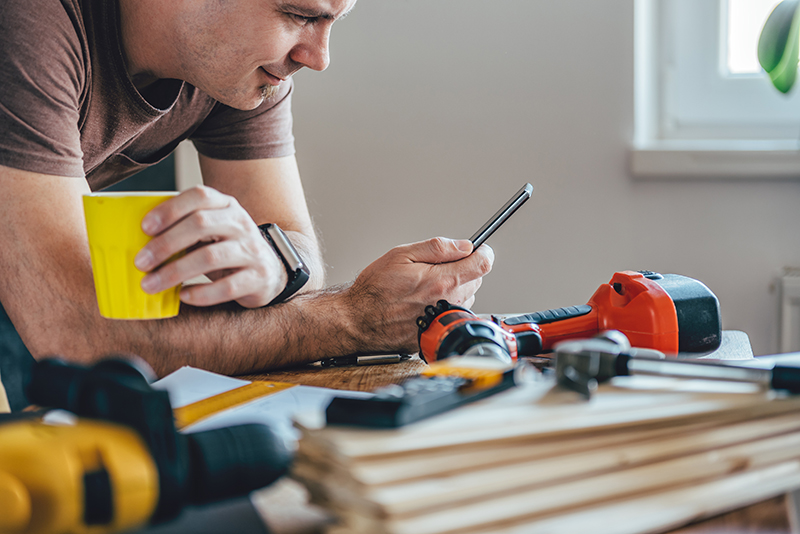 ONLINE builders merchant, Building Superstore, has revealed a 'significant' increase in orders placed via its mobile app over the last three months.
The company said that its recent rebrand from CMO Trade to Building Superstore has supported the shift, with nine times more orders secured on the mobile app in the last three months up to June 2023 when compared with the same period 12 months earlier.
As part of CMO, the UK's largest online-only retailer of building products and materials, Building Superstore is the company's dedicated trade service and trade professionals can open an account to order on the website, by telephone, or via the mobile app. This flexible approach is helping Building Superstore respond directly to its customers' changing needs, it said with it providing a 24/7 service to a new generation of trade contractors who want to be in greater control of their time and money.
Rob Martin, head of trade at Building Superstore, said, "We are seeing an increase not only in the number of customers choosing to purchase products via our trade app, but also in the frequency and size of orders, and the level of repeat business. This shows us that convenience and flexibility of ordering materials online and on the go is just what our customers want.
"As well as checking availability to source urgent products for next day delivery and being able to quickly source multiple materials for a range of different tasks, our account holders also have access to a number of exclusive features that will help them keep track of their orders, and create quotations for future jobs. We know that a lot of this necessary admin needs to be done after hours, as well as urgently on site, and the level of control and convenience this offers is definitely something that seems to appeal to our customers."
Designed to help busy trade contractors save both time and money, the new app is available for all Building Superstore account holders and offers several additional benefits, including special offers and exclusive discounts on larger orders. Users of the new Building Superstore app will also be supported by the merchant's award-winning customer service, with advisors on hand by phone or live chat to assist with orders from start to finish, including producing invoices for trade users to send to their own customers.