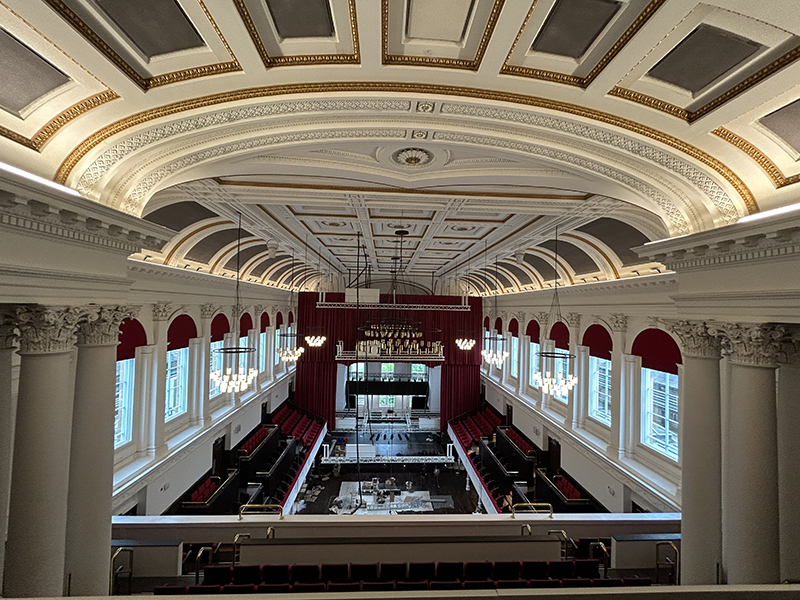 The first images showing how Paisley's A-listed town hall looks following a £22 million transformation have been released.
Main contractor Morrison Construction commenced work in summer 2021, with the building being redesigned as part of a wider investment by Renfrewshire Council in the town's historic cultural venues.
The town hall, which dates back to 1882, will reopen ahead of the Royal National Mòd – a celebration of Gaelic language and culture – coming to Paisley in October.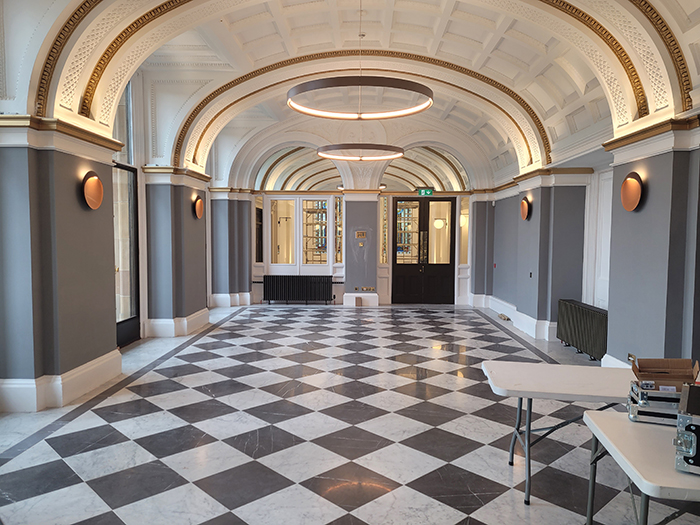 Key features include a complete redesign by Holmes Miller to put audience experience and accessibility at the heart of the building and the preservation and restoration of Victorian architectural features.
New performance and back-of-house facilities have been added such as new sound, lighting, retractable seating and a lowered stage. New rooms in previously unused spaces have also been added including a bar and terrace overlooking Paisley's Abbey, a dance studio, and a screening room.
The building has been closed since the end of 2018. Once reopen, it will be operated by OneRen, a local charitable trust providing culture, leisure and sporting opportunities.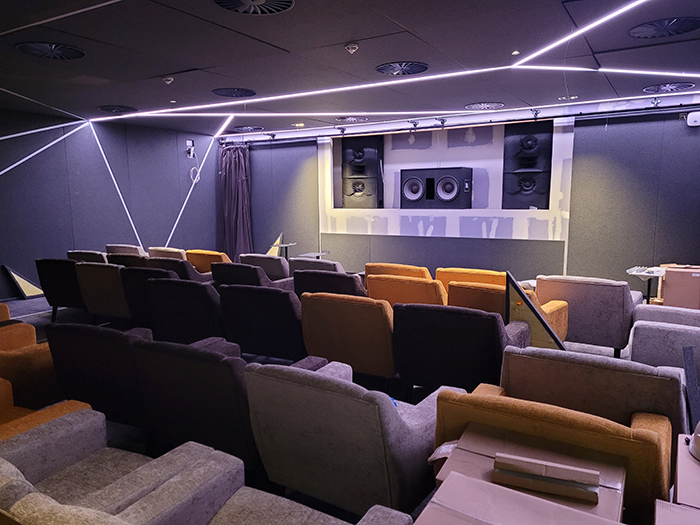 Councillor Lisa-Marie Hughes, Renfrewshire Council's cultural spokesperson and chair of OneRen, said, "We are thrilled to now be on the final countdown to the reopening of the town hall and can't wait to see how people will react once they get the chance to see inside it for themselves. We know generations of residents will all have their own special memories of the building – and the work done over the past few years will allow it to mean as much to future generations too.
"The building had become outdated and needed upgraded to stay in use – but the work done here has seamlessly integrated everything a 21st century venue needs while preserving the classic 19th century look that makes the town hall so special.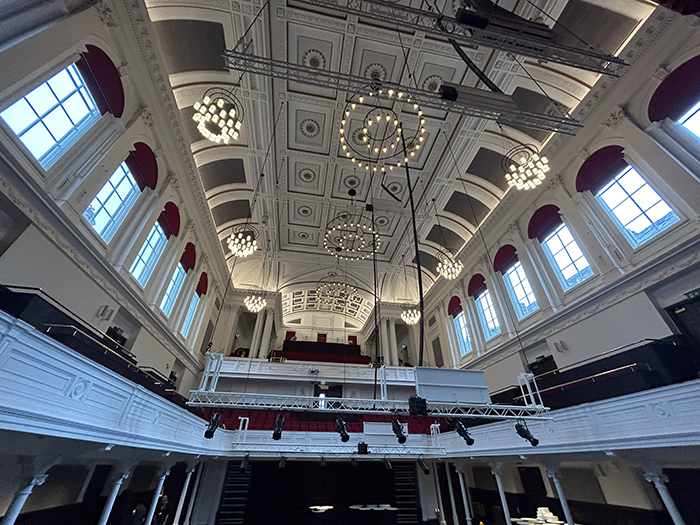 "At the same time, modern standards of accessibility are very different to those Victorian architects worked to. The town hall has been redesigned with audience experience and comfort in mind, and we've made extensive changes to the layout to create step-free access to most areas of the building.
"As an entertainment venue, the town hall will be Paisley and Renfrewshire's big stage. Soon, it will be bringing new life and footfall into the town day and night, in line with our wider ambition to use the town's unique cultural and heritage offer to change its future."